Day Nineteen:
The river is becoming increasingly calm now. There is still current though and we are hopefully it will last or we'll have a long haul across the lake. We camped on river left just below a tourist trip heli-pad. There were choppers coming in every five minutes. Welcome back to reality.
At dusk we were treated to visitors. Eric and Becky, friends from back home stopped by in the motor rig they operate for Hatch. They showered us with beer, ice and fresh vegetables.
Day Twenty:
Spent this day on the Blazing Paddles with Jamie and Brook, a nice girl's day. After lunch we shifted around a bit and Eric, Sutt, Brook and I loaded on the P.W. for the long haul ahead. On this day we covered 30 miles, much more than we thought we'd be able to at this late stage. We are now camped on Lake Meade. Only 4 mile left to go.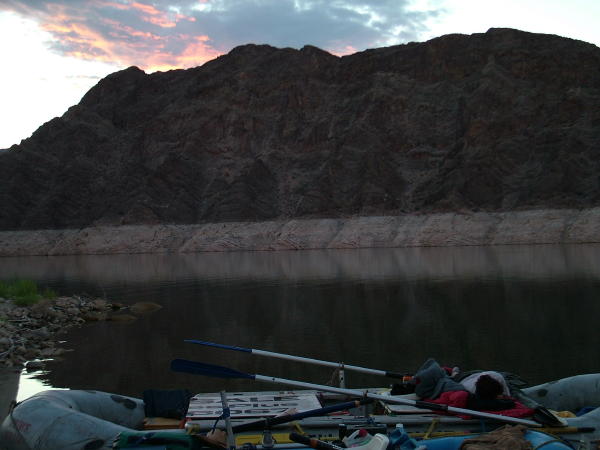 The last day:
We all drug our feet this morning, not wanting this to end. Finally we loaded the boats and began pulling across the lake. About an hour later Brent and Bonnie, Brook's parents, met us in their ski boat.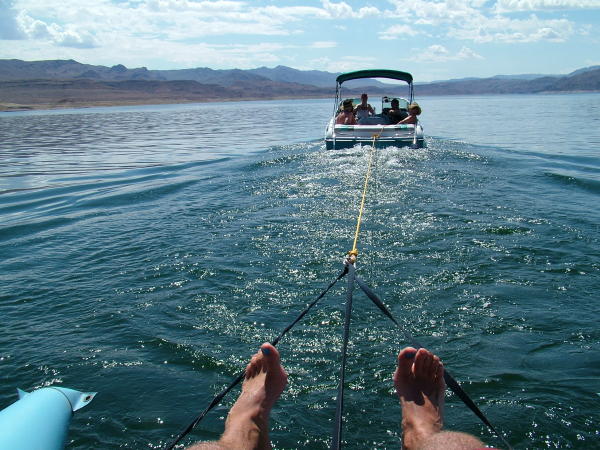 We took a few turns water skiing and then they pulled us to South Cove, the take-out.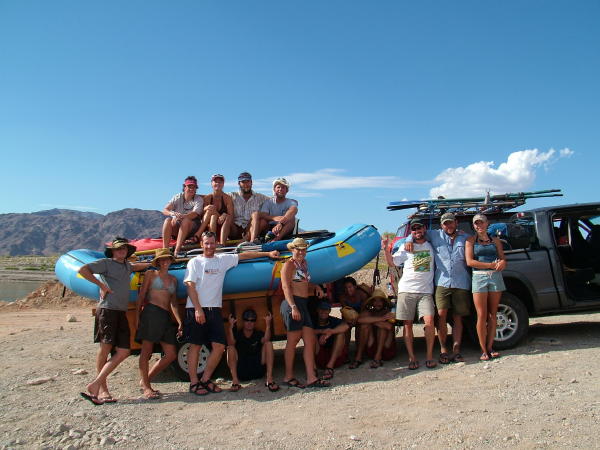 We spent about three hours de-rigging and began saying our goodbyes. Some left for Aspen, others for Jackson and one for a new home in Dallas and his beloved Jonika. The rest of us non-working types stayed for another day of skiing and re-adjustment.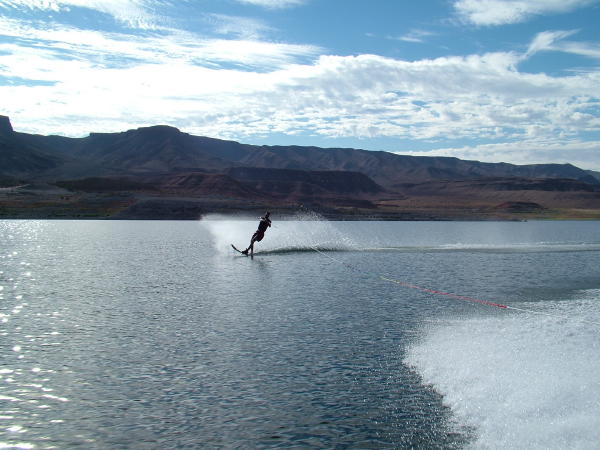 This trip was everything I thought it would be and so much more. The canyon is magnificent, the water exhilarating and the companionship unsurpassed. If you have the chance to run the Colorado through the Grand Canyon, do not let it pass you by. This place is truly magical and should be enjoyed by all.
Parting shots.
Dan and Rach at Havasu.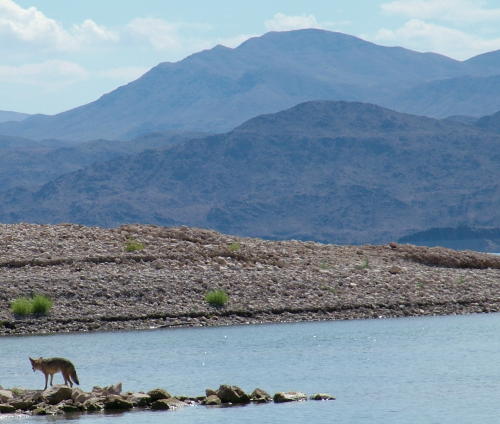 Take out coyote.
Raft Bed.