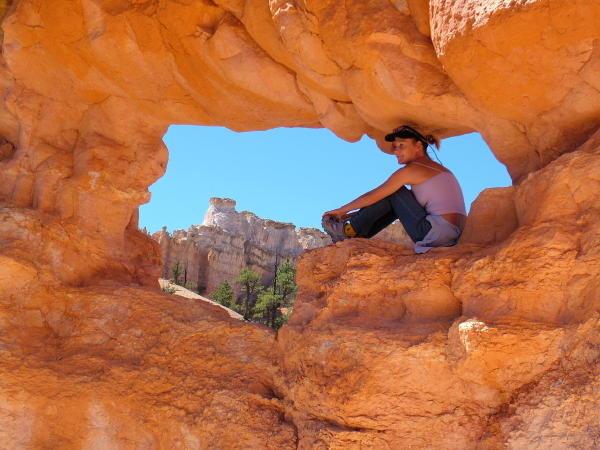 We are slowly recovering from 5 days of (it pains me to say the word...) WORK. Yes we were offered a chance to earn some moolah once we returned to Durango and we felt we couldn't turn it down. Thanks to our buddies at The Ski Barn for always employing us, and for making work as painless as possible :) We spent last weekend in Breckenridge selling ski equipment. This proved to be a wise decision on our part, since our brakes had been squeaking and as we feared they needed replacement. Additionally our fridge has been acting up. Total cost of needed repairs approach. $600.00. Total earnings for the week about $700.
But never fear dear reader, this was a temporary affliction and we are happy to be posting this evening from Zion Nation Park in S.W. Utah. We are on our way to once again meet up with Brother Pat. (Some of you have written to tell us that you, on occasion, live vicariously through us. Would someone please let Pat know that this is best done from afar, and via computer?) This visit is special though because my dear friend Meredith will also be joining us, and the three of us can surely manage Pat.
We left Durango yesterday and boondocked in Dixie National Forest.
The spot was absolutely devoid of other people and it was a fabulous first night back home in the camper.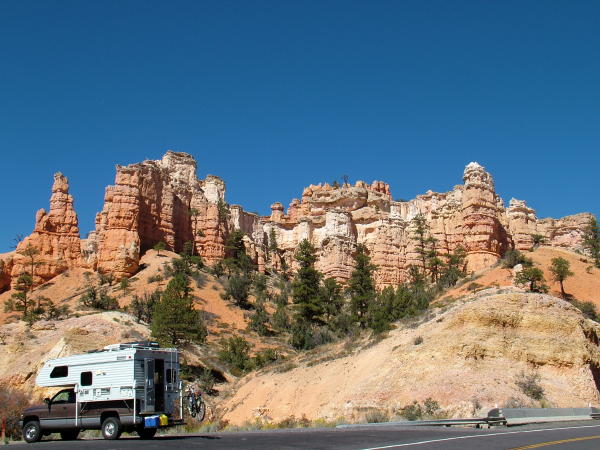 Lunch in Bryce Canyon
Today we drove through Bryce and Zion, both firsts for us, and both on the must see list. Hiking and biking are plentiful in both parks and the rock formations are surreal.
While in Bryce we hiked up Mossy Cave trail, here are some pictures from the hike.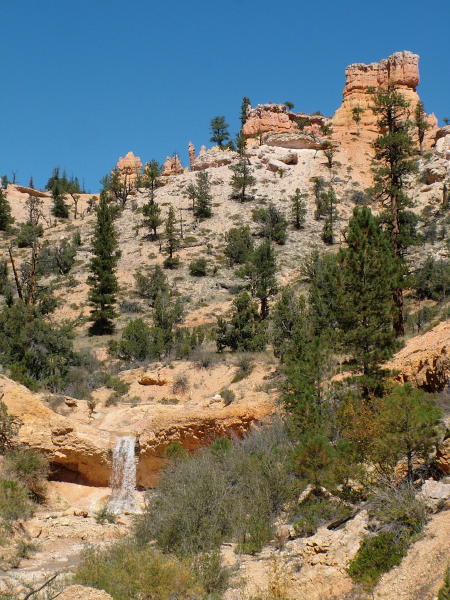 Waterfall and rock formations along the trail.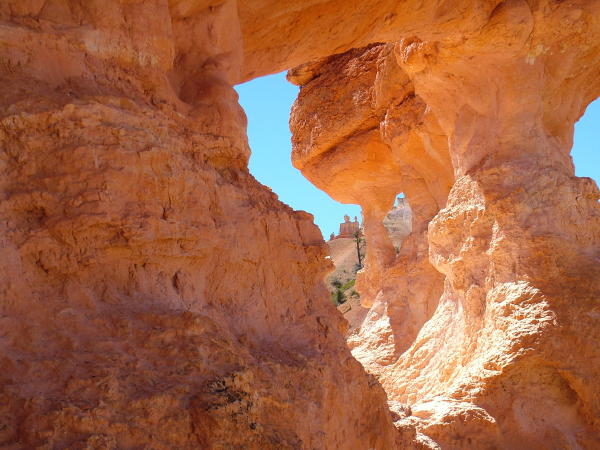 Arches, there were actually three windows/ arches here.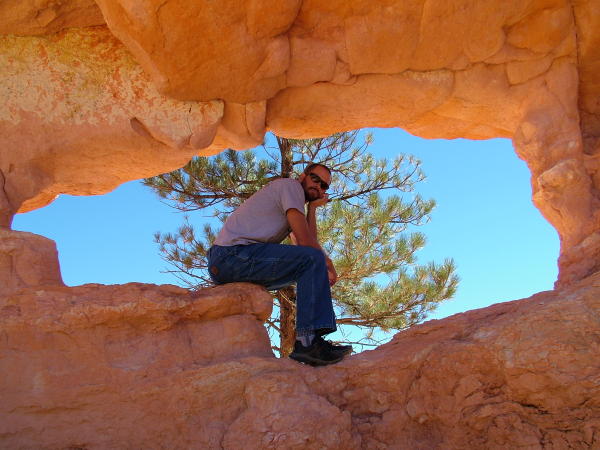 Dang in the window seat
Tonight we are camped in South Camp in Zion. Tomorrow we have a 7am date with the backcountry permits' office across the road.