For this 21-day tour we have amassed a team of seasoned professionals.
Here's the team: (as you read this to yourself it helps use your own personal boxing ring announcer voice...)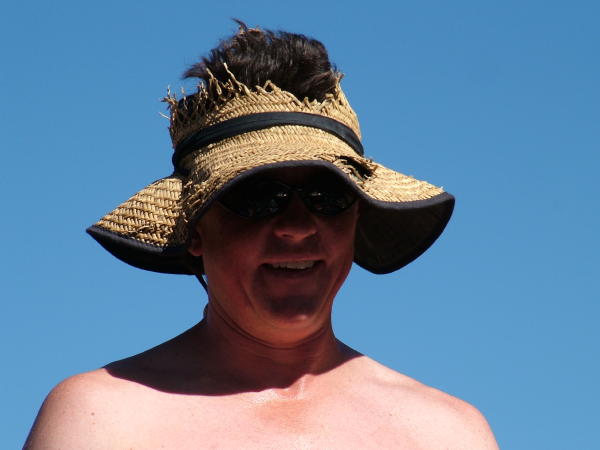 Our fearless tripping leader, and dutch oven master. Bjorn "D-John" Sutton
The beautiful and talented co-tripping leader, and owner of two boats, Mrs. Brook "Floozie/ Flippy" Sutton.
The court jester and beholder of frightening amounts of trivial knowledge, Sarah "Swiller" Henrikson.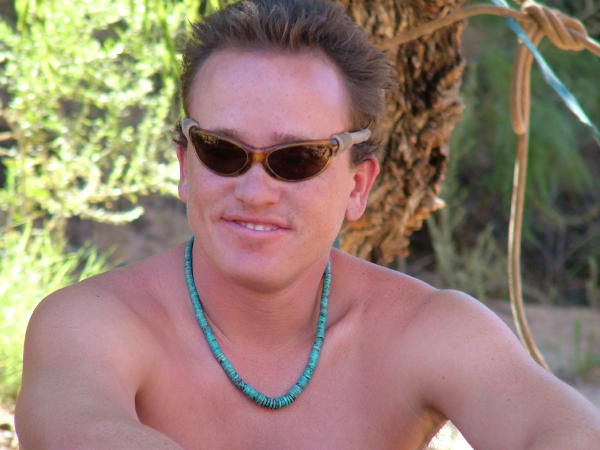 Ever even keeled, (with the possible exception of tequila night) Colin "Sutt" Sutton.
The Dapper Don of our crew, Ryan "Dodger" Dodge, a.k.a. Mr. P.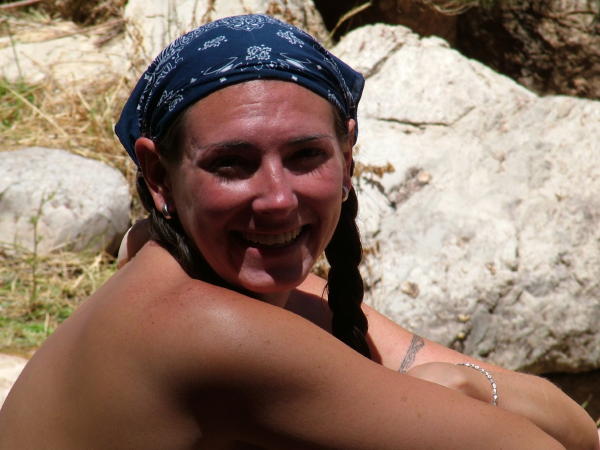 The only woman tough enough to tame the Dapper Don, Jonika "Nadja" Horton.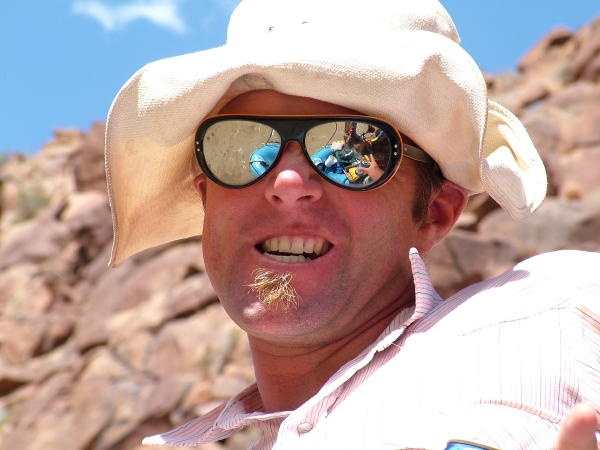 The anti- tripping leader, class clown and man my husband is no longer allowed to call his friend, Eric "Weinklos" Weink.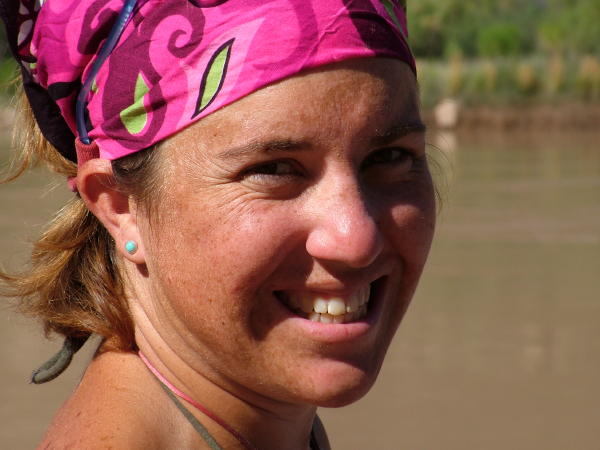 The second best kayaker on the trip, the ever tolerant and lovely Mrs. Jamie "Hymee" Weink.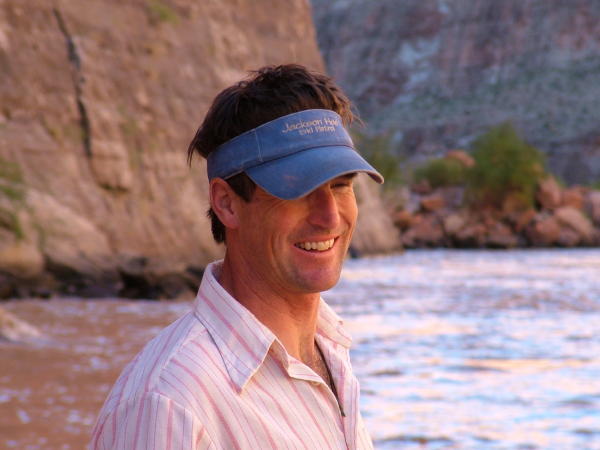 Safety boater extraordinaire and nine-time canyon runner, Mike "Skumby" Werner
The only woman crazy enough to put up with Mike, the not-so-into-spicy, Carol Viau.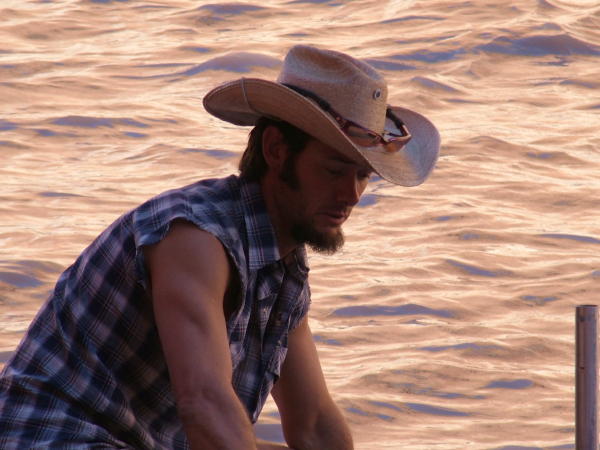 Perhaps the only person who is really qualified for this trip, the ruggedly handsome and boatedly endowed, Kipp Ertl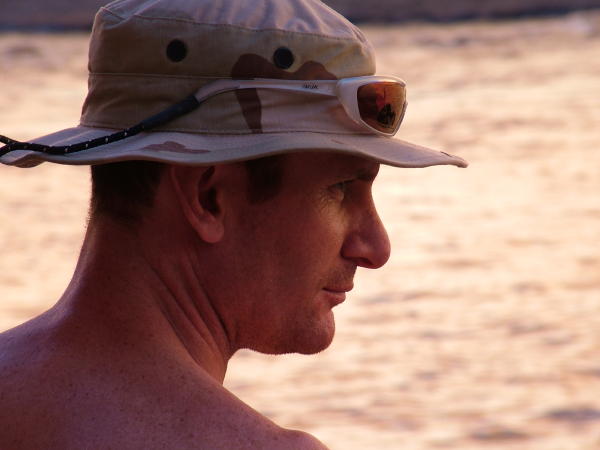 In this corner, the ginger-haired waif from southeast London, John "Blades" Williamson, a.k.a. The Ferrel Cat Slayer.
Bestower of all things NRS and stasher of copious amounts of Coors Light, Juan "Cheezemo" Cullum.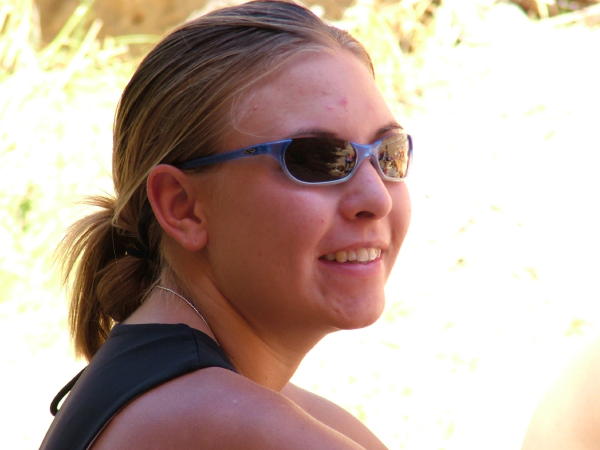 The only person who really ever knew where in the heck we were... and the only person whose last name I do not know.... Val.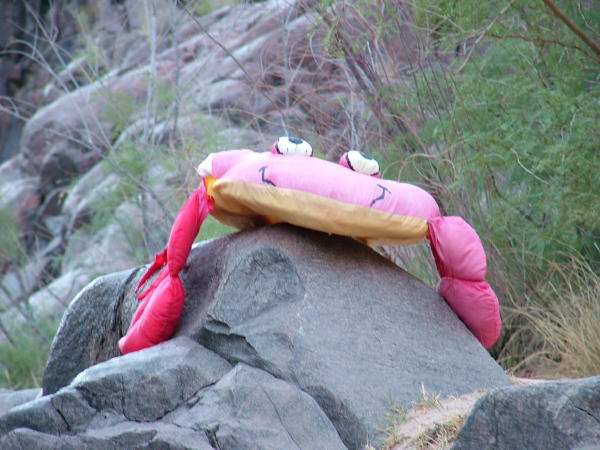 Guardian of the groover, beholder of germs galore, the toilet ticket from Page Arizona, Crapper Crab.
And finally the home team...
The love of my life, guide of all guides, weighing in at 31 going on 71, Daniel "Dang/ Bunny" Goddard.
And yours truly. Barer of few clothes, consumer of too much vodka and co-flipper extraordinaire, Rachel "Ratchet/ Honey Bunny" Goddard.
Now that we've met the team let's get on with the show.
(In an attempt to make this as easy on you, the reader/ viewer, I am going to upload segments masked as different dates, so that there are never too many pictures to upload at once. Hope this helps. )
Note:
Alright I have now dedicated
many
hours to this series of postings. I am no longer able to proof read my own typing so I am certain this is riddled with errors, I trust you will all overlook these. Anyone want to offer to correct all of my posts for me?? It is my hope that any errors will not detract too much from the general content.
Next