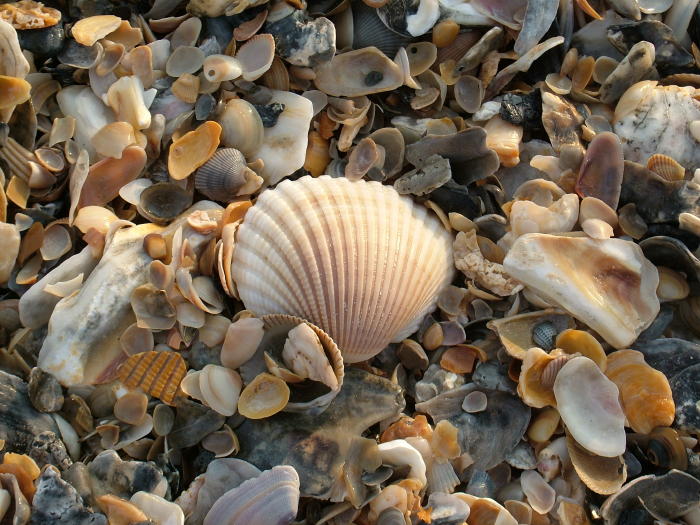 Sunday was a four-state day. It was not supposed to be, we had planned for a nice afternoon drive over to Gulf State Park in Alabama. Many campers had recommended this park and we decided that we could fork over the $25/ night fee, because it came so highly recommended. I am sure it is a nice enough park but on Sunday almost all of it was closed. All but about 20 campsites were blocked off, as was the lake and beach access. Seems they were re-stocking the lake and maybe recovering from some hurricane damage. This constituted our biggest wrong turn yet, we went more than 60 miles out of our way only to turn right back around for where we'd come from. The next few hours we hugged the coast into Florida. All of the Gulf Islands parks were closed more or less along this portion of the panhandle coast, due to the lasting effects of Hurricane Ivan. So we trudged onward hoping to find a beach front park that was open.
We saw plenty of evidence of the destruction that Ivan caused. It seemed as though at least half of the houses we drove past in Pensacola proper were covered in tarps waiting their turn for a new roof. Boats were hundreds of feet away from the water and piles of debris we still all over. Although it does seem that the beach and tourist areas were first in line for repairs and those parts are almost back to their pre-Ivan grandeur. The hurricane must have been pretty specific in what it hit, because not 20 miles out of Pensacola there were no more tarps, or abandoned ship wrecks, just pristine white beach and beautiful oceanfront homes.
We ended up at Grayton Beach State Recreation Area, just outside of Seaside. The beaches here are truly some of the most beautiful I have ever seen. The sand is pure white and extremely fine. Seaside is obviously a retirement/ vacation community, with lots of money. All of the buildings are brightly painted in Caribbean colors and most have widow's walks or mock lighthouse towers on top. The town beach is speckled with rental chairs, umbrellas, kayaks and the like.
Grayton beach in contrast had just families enjoying the beach with floaties and sand castle making apparatus. We spent yesterday roasting ourselves on the park's beach and trying to get the low-down on Florida surfing. It was a fine day and much needed since Sunday we were driving from 9:30am to 6:30pm. We invented Surf Frisbee, where the thrower times their toss so that the catcher must dive into a crashing wave in order to save the Frisbee from being washed out to sea. We stayed two nights at the very nice campground and now we are headed across Florida to Jacksonville, in hopes of finding some surf before turning north.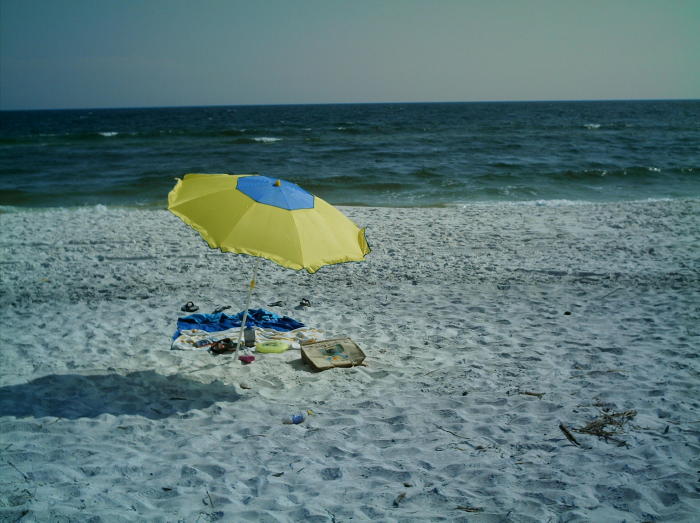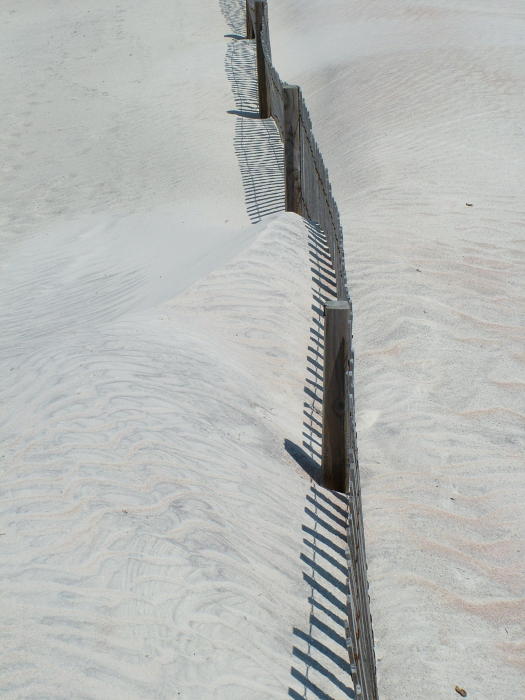 Tuesday and Wednesday.
We ended up at Anastasia State Park in St. Augustine. Did you know that St. Augustine is the nations oldest city? It was "discovered" by Ponce de Leon in 1565 (Gene check my dates ;) and is home to the fabled Fountain of Youth. Anyway we went their not searching for eternal youth but for surfing. We camped in the park, (as a side note may I inform you that camping in Florida is not cheap), cost $26.07 a night. The campground is a good ¾ of a mile from the surf break so we got a bit of a workout carrying our boards and needed beach items. Moms with three kids carry less to the beach than we do. This was our first taste of East Coast surfing and it was fun but very different. The breaks here so far are very hectic by comparison. The paddle out is through constantly crashing waves and the breaks are inconsistent so the idea of paddling out past the breakers and paddling in to catch a wave doesn't work. Just when you think you are out far enough a wave barrels onto your head. So instead you are constantly paddling trying to stay ahead or behind of the whitewash.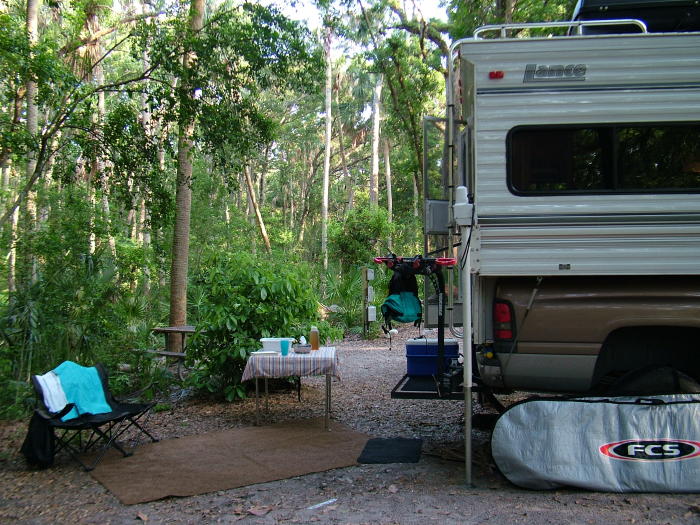 Thursday.
In an attempt to save some money we went north to
Hanna City Park
in Jacksonville. We are purposely stalled out here for a few days because it is the cheapest camping we have found yet, $16/night and also has surfing. Hanna is on the north end of the city and abuts the naval base. The beach here is pretty and relatively empty for being in a big city. Also what it lacks in consistent surf it makes up for, in my opinion, with the millions of shells that wash up on the shore daily. I can't think of a better shell gathering beach that we have come across. The campground is big, there are something like 300 spaces, but very lush and forested so it doesn't feel so jam packed. There are even mountain biking trails here, around 14 miles of them.
Hanna Beach and the city of Jacksonville.
Friday.
This afternoon we left the beach when it got windy and a little overcast, opting for biking instead. We made it about two miles before the skies opened up on us. We hadn't anticipated rain and this storm hit fast so we had not really closed up the camper. For a minute we thought about seeking shelter but opted instead for a mad dash back to the campground. The resulting ride and deluge was so much fun that I honestly laughed the whole way. We rode through foot deep puddles, through quicksand and some too close lightening, racing each other all the way. I was soaked to the bone and having the time of my life. I love rain, especially warm rain.
I know everyone in their right mind goes indoors when a torrential rainstorm hits, but I love nothing more than standing out in it, head up, mouth open, taking it all in. When I was a kid we lived in an apartment in Cincinnati, which has some great storms. My room was in the back on the top floor, the roof slanted so that all of the rain hit and ran back towards my room. When it rained the echoes off the metal roof were music to my ears. To this day I sleep so well when it rains, and I could lie in bed and listen to it for hours if I wasn't tired. The roof of the camper makes a similar noise and I adore it just as much. For now though the rain has stopped and only the frogs and crickets drown out the other campers.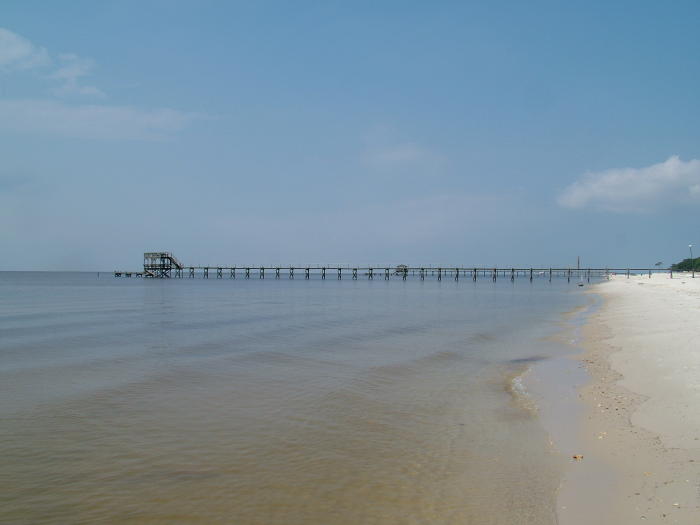 This beach was in Mississipi, I did not know that the Magnolia state had beaches like this.