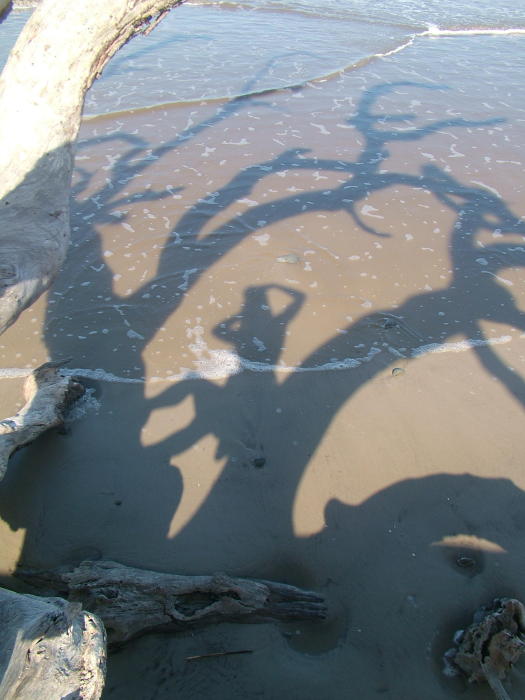 Jekyll Island has a reputation. We had been hearing about it since we bought our camper. We got flyers in the mail, people in campgrounds were quick to say "oh you're going to Georgia…you MUST go to Jekyll", and so on. So off we went and low and behold next thing I know we are paying $27/ night to park in a no-see-um infested campground less than 5' from the camper next to me.
Florida was financially a bit rough and as if to really punctuate this for us, our last fill up ran $2.69 a gallon- quick math…33 gallons…$88 a tank!!!!!!!!! But Georgia is a much more diesel friendly state, a mere 20 miles from the aforementioned fill up we were surrounded by signs for diesel at less than $2 a gallon. Not since February 2004 have we seen such prices. We were elated. This is what my life has come to- I celebrate gas prices, how far I have fallen and how fast…
I digress. Back to Georgia. Once parked in our spot we decided to tour the island by bicycle. This is where the Jekyll everyone gushes about starts to come into view for me. Our first stop is the fishing pier from which you can see the surrounding islands, lighthouse and the mainland, as well as teams of fishermen and looky-loos. From there we dumb lucked our way onto Driftwood Beach. It was a surreal tangle of downed and bleached trees, sand and surf.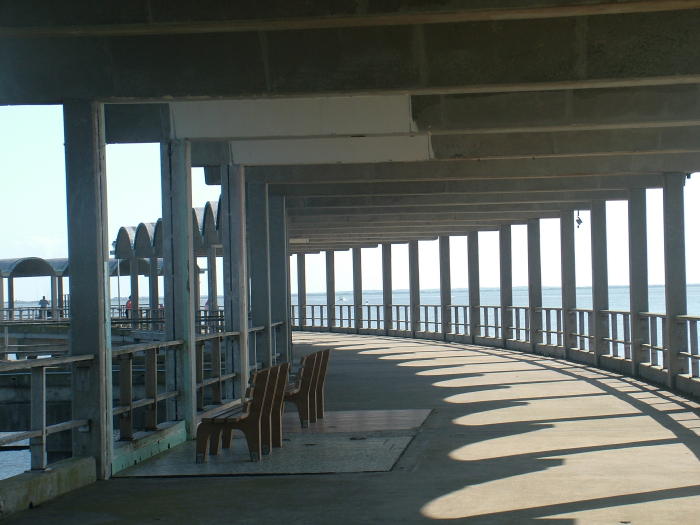 The fishing pier.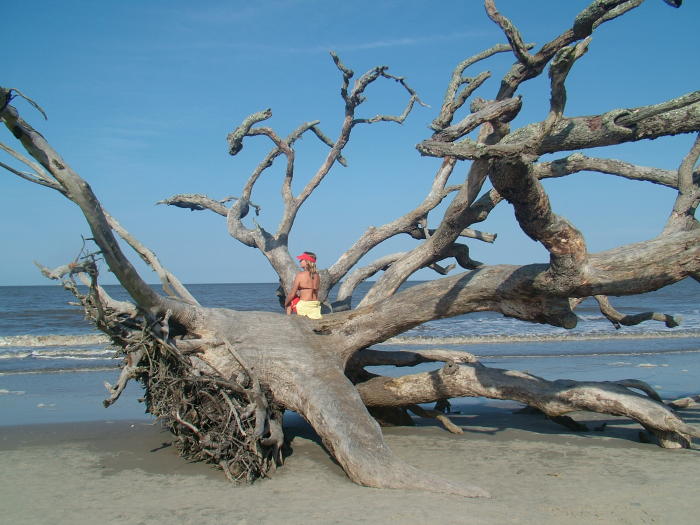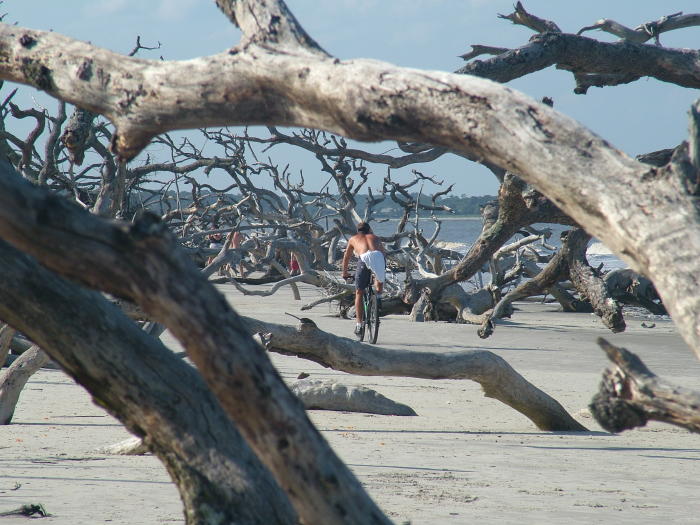 There are about 18 miles of bike trails and that night we rode eight. We passed by the historic district, some old ruins and expansive beaches. At night back at camp we locked ourselves in our muggy camper, unable to so much as open the windows since no-see-ums seem to pass through our screens with the greatest of ease.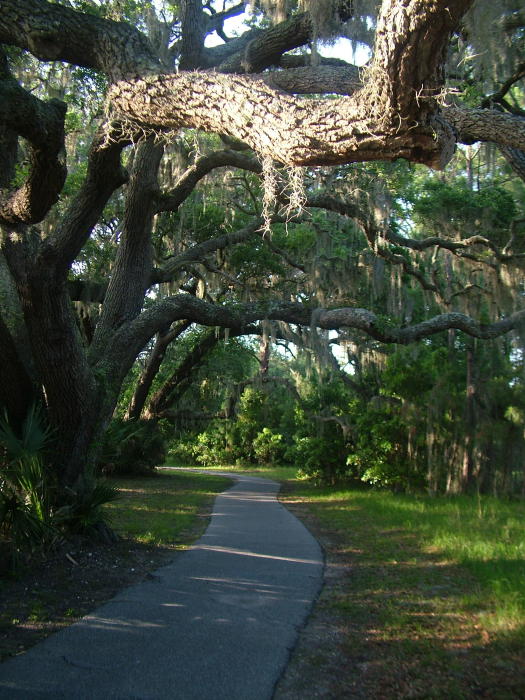 In the morning we loaded up packs and hit the bike trail once more. We rode all 18 miles of trail. We toured the Island Museum and played croquet on the lawn in front of the Jekyll Club Hotel. (I won). We walked the southern beaches and marveled at the dozens of sand dollars we saw. What we did not do is go swimming. The chocolate brown water was not inviting, so instead we drank smoothies and sought shade to cool off. One more night in the entombed camper and our time on the Island was over.
The hotel, see the croquet court in front?
It is a beautiful place. A perfect family island where you could send your kids off on their bikes knowing they'd be safe and well entertained. The island has an interesting history and the museum or an island tour are worth the time. Also Jekyll is home to one of the coolest bookstores I have ever seen. It is in the old infirmery, which was a residence before that. Cookbooks are in the kitchen, kids books in the nursery and so on. Today we crossed the bridge and are staying in Passport America campground for $12. Tomorrow we venture on to Savannah and Charleston, South Carolina.