So far this week has been a lot of fun. The guys we are working with are great, the weather has been fantastic and the skiers are amazing. Most of the time we have been hanging ski fence, erecting scaffolding and placing sponsor signage wherever we think it might get some air time. Dan says we are pilots, "we pick it up here and pile it (pilot) it over there". That about sums it up.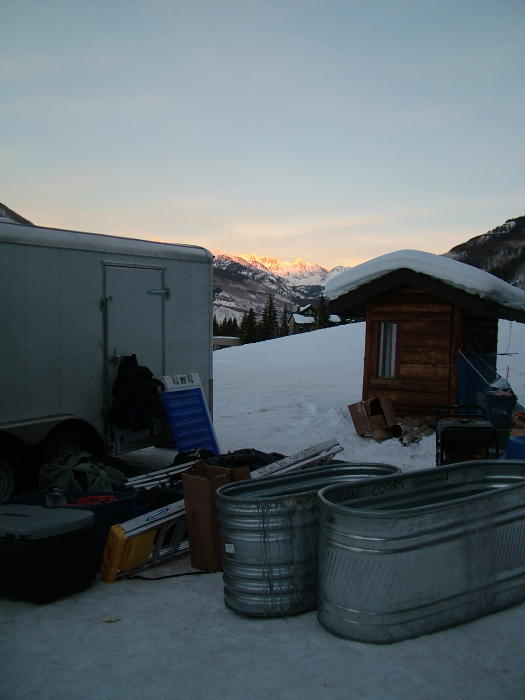 One of our piles and the sun setting behind it.
Basically we get to "work" at 7-ish in the morning and call it a day around 6pm. Then we head out for dinner and a glass of relaxation before pouring ourselves into bed. It feels really good to put in a full day of manual labor, while being outside and hanging out with all of the great people we have met. I almost wish I had a job again, ALMOST.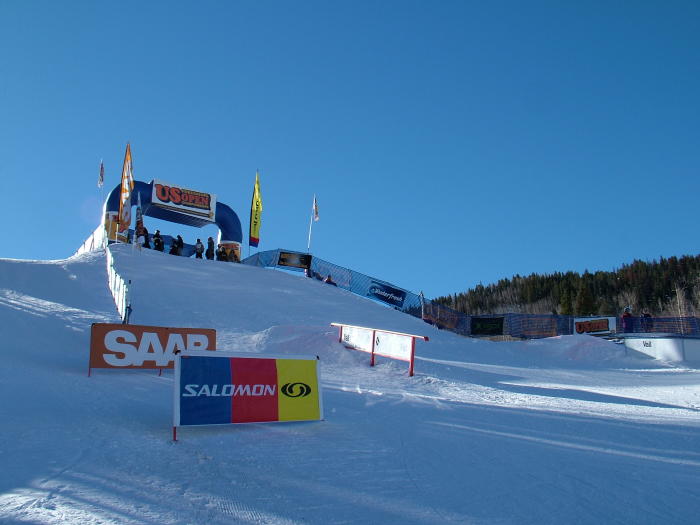 Here is the start gate, which likes to deflate onto the course and skiers from time to time, and the sponsor signs.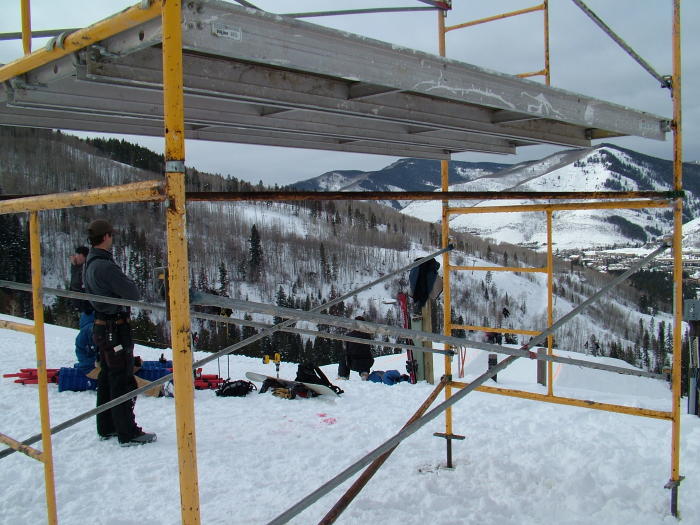 Scaffolding and if you look closely there is a skier up in the air there somewhere.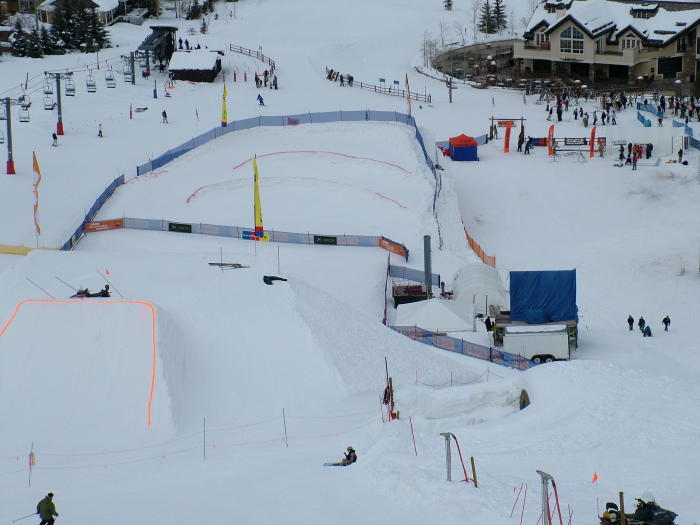 This is the corral, where the Slope Style and Big Air competitions will end, as well as the base of operations for the event.
We are here through the weekend. The real competition starts tomorrow and someday this will be airing on NBC.
Here are some shots of the skiers who competed in the qualifying rounds Wednesday and Thursday.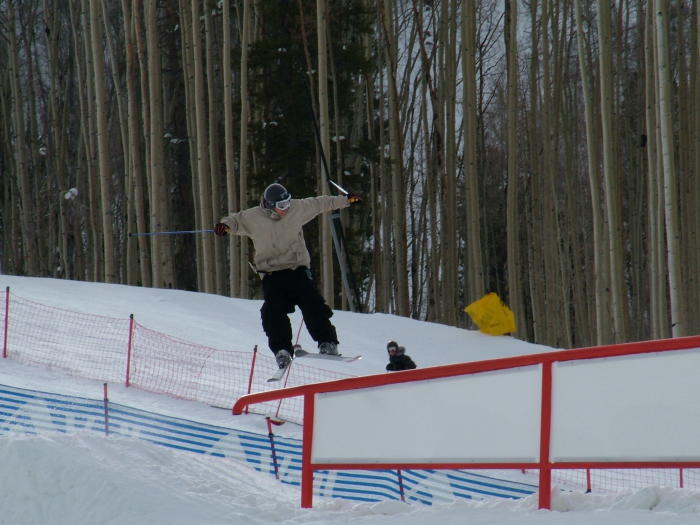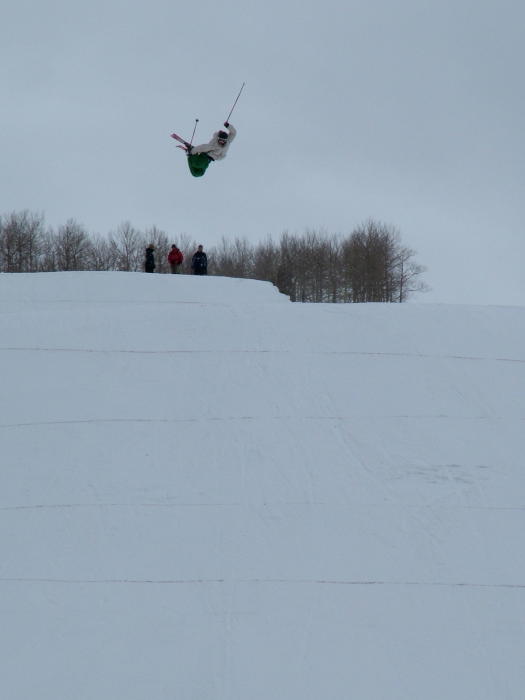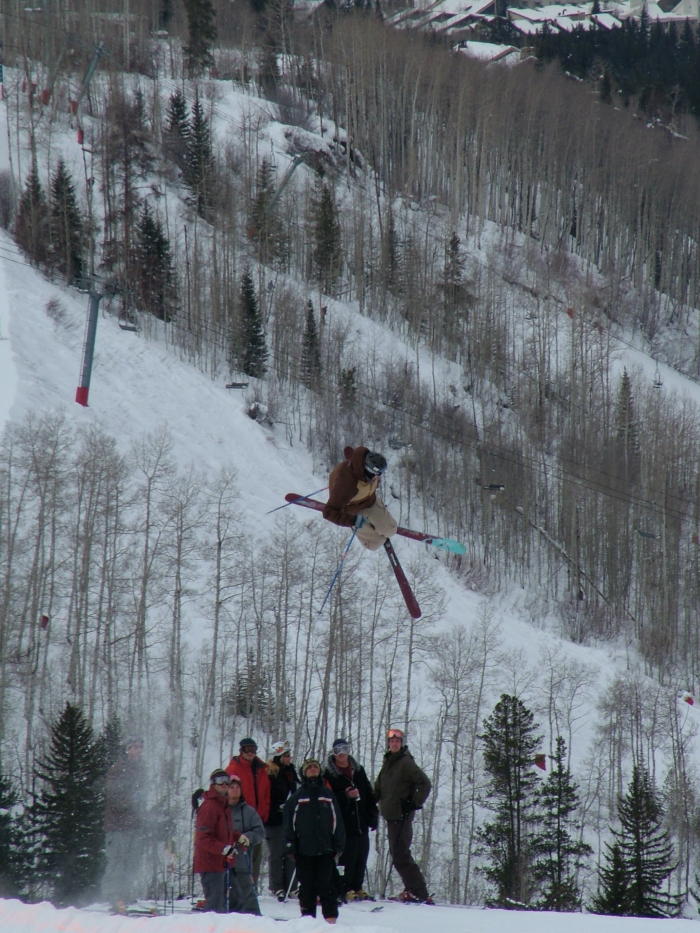 Uh-oh!!