The snow finally subsided and the snow got a bit harder and bumpier, but it was still a fantastic week. Lizard Head Pass opened Friday night and we were able to go over to Rico for a night in a warm house.
Our camper is nice and toasty, we have recently put some time and money into further insulating it, and Dan carpeted it while we were in Durango. Sometimes however, it gets a bit brisk outside and the windows freeze over no matter how much insulation you put on them. On these nights our bodies are nice and warm but our heads, which are right up against the front window, get cold. Jamie and Eric's house was a nice break from the hot/ cold, hot/ cold trend of the previous nights' boondocking in Mountain Village.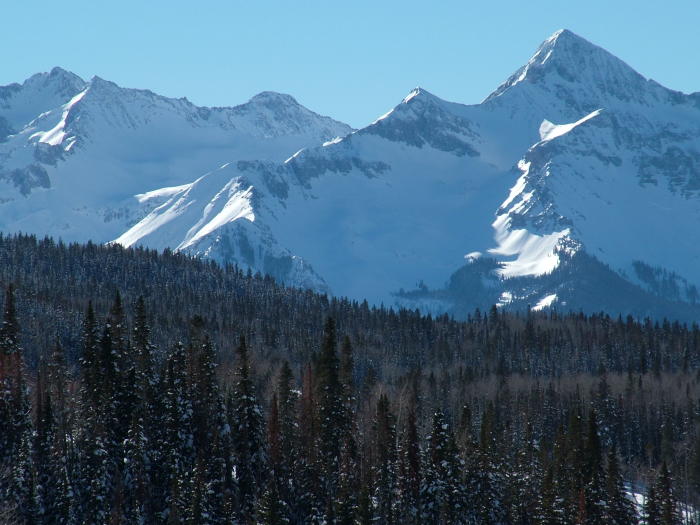 Saturday we ventured out of the warmth of their house to enjoy Rico's "Hippy Dip". This is a ramshackle hot tub/ hot spring that the locals keep up. There was a vague path out to the dip, we stumbled the half mile or so, in very deep snow to enjoy a few hours of soaking. We lingered a very long time because we were all dreading the exit, it was no more than 5 degrees outside and our clothes were strewn about on various trees and in the snow, burrrrrrrrrrrr!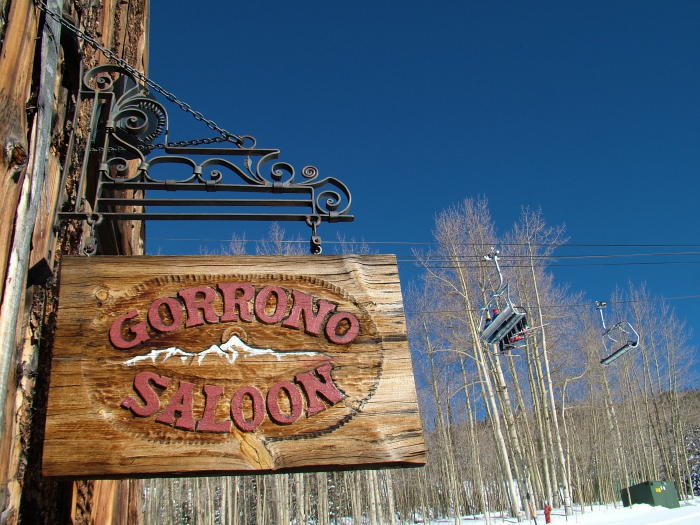 Our favorite watering hole. The Ranch on Mountain at Telluride.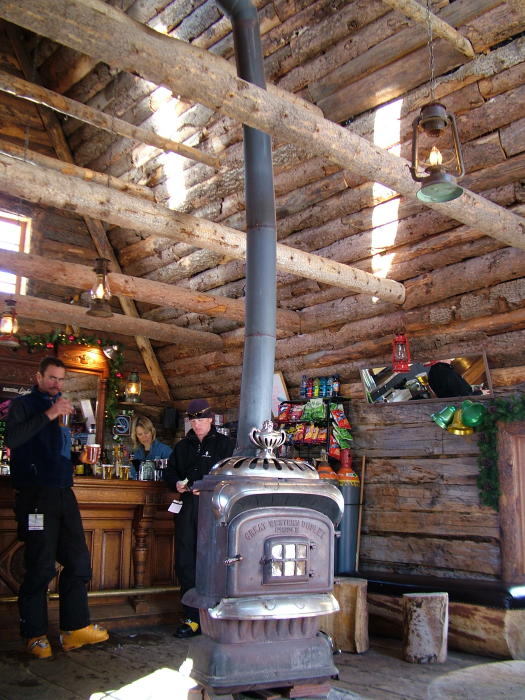 Inside the bar.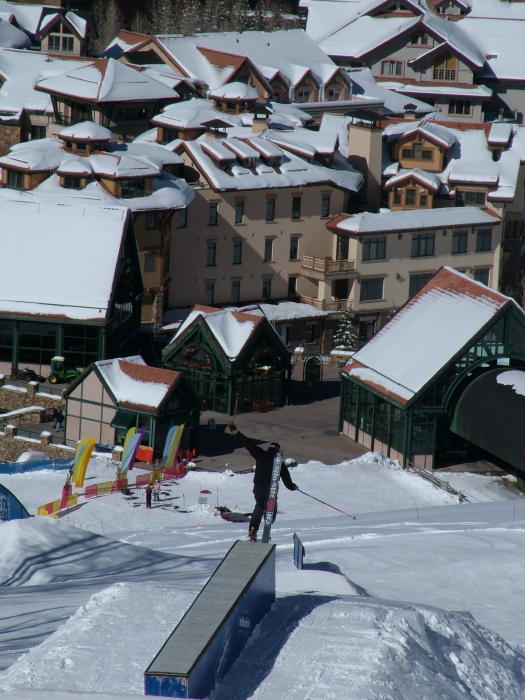 Our buddy Travis pulling of his signature move the Air McKrakin, kids don't try this at home!
While in Telluride we got to see lots of friends. It is hard to leave because it is so familiar but, like I said last time, we have to get up to Vail. I am writing this from the truck as we speed along I-70. For the next week we are grunt laborers for the US Freeskiing Championships. This should prove to be a busy, fun and interesting week. I doubt we will get much freeskiing in ourselves, but even we have to work every once in a while.
Dan, Colin and Travis bashing the bumps.