We drove and drove and finally around 6pm on Wednesday we made it to South Lake Tahoe, in time for dinner with Peggy and Justin. We worked with both of them in Vail and were thrilled to get to hang with them again. Thursday we learned that we would have the difficult task of building an RC car course. Dan, Justin and I got right to work shoveling snow, building kickers, bank turns and tunnels. Really it wasn't work, but more like kids in playground. Saturday I got to ride the mountain handing out free snacks and prizes, I was the most popular girl on the hill that day. The event went well and we had a lot of fun with our co-workers and friends.
One of the RC Jeeps jumping on our course.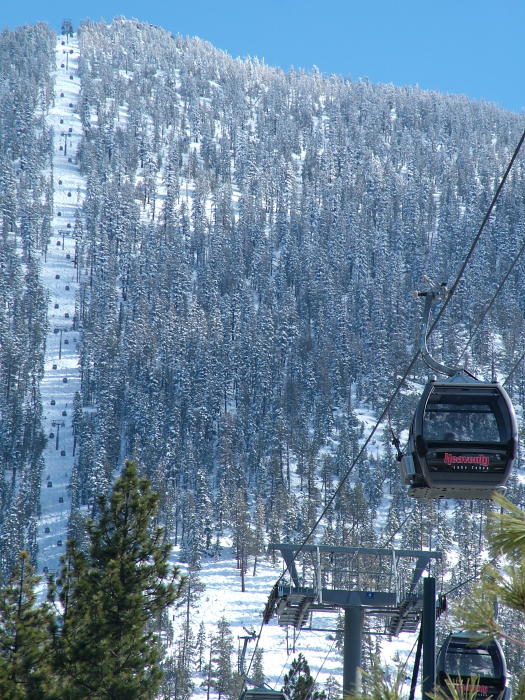 Th event we worked was the
Warren Miller Experience
, a two-day expo at the base of Heavenly, where Warren's latest film was shown, bands played and it all ended in a big party at a local casino.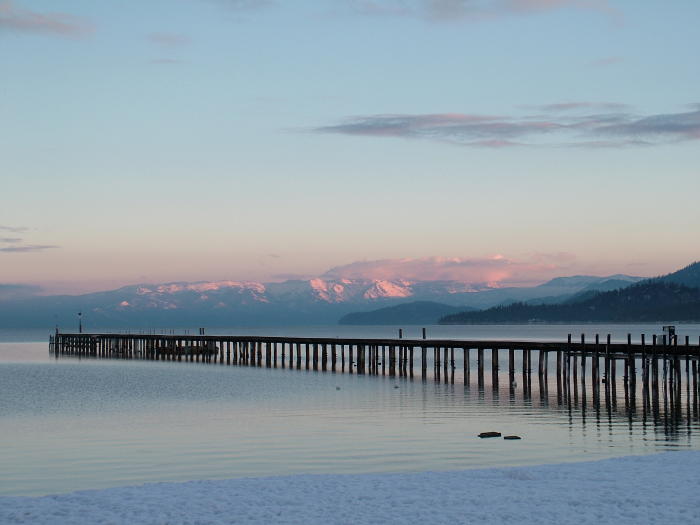 One of the treats associated with working this week was the opportunity to stay in a hotel for almost a week. Here is the view from our room. Not too shabby huh? After you have lived in a camper for eight months, the chance to shower every day is a welcome change, and the hot tub is a nice bonus too.
As a special treat, my best friend Beth came up to visit us. We were thrilled to see her and to get to go riding with her. Poor Bethy is a grad student at the San Francisco Art Institute and all her time painting has been keeping her from snowboarding for 3 years now. Beth had to leave us this morning which was particularly sad since we awoke to 10" of fresh and no crowds. Sorry Beth.
Heavenly has some great terrain. Weekends are crazy, far too crowded for my tastes, but if you can hit it on a weekday, then it is great. The Mott lift has some fantastic tree skiing and where else can you be in a different state with every turn? We love that their trail signs say California this way, Nevada that way.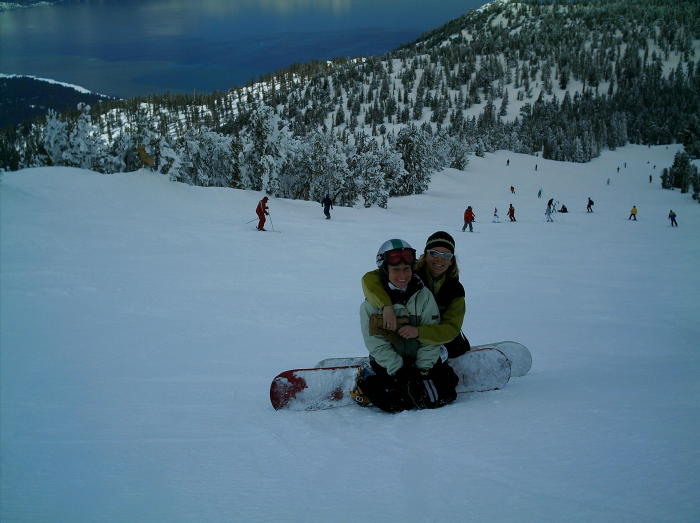 Beth and I on the mountain on Saturday.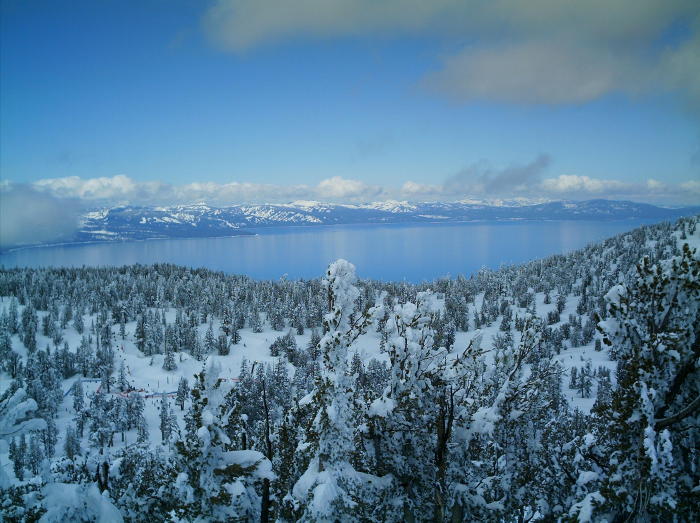 The views from Heavenly are worth the cost of a lift ticket alone.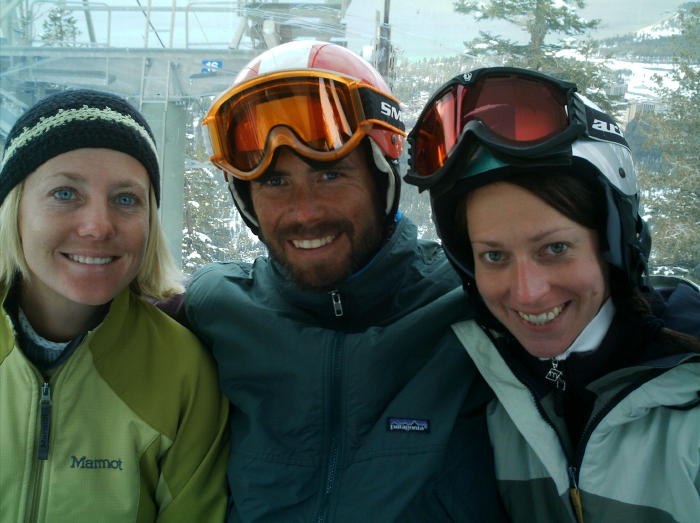 Dan, Beth and I riding the gondola on Sunday.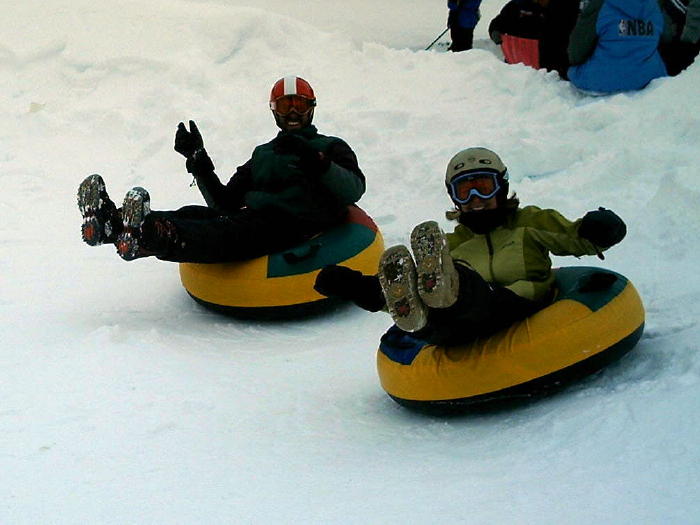 We couldn't resist a ride on the double black diamond tubing hill.
We are having so much fun here in California that we have decided to stay for a few more days. Tomorrow we are checking out of S. Lake and heading for a new ski area.