We took a break from packing and moving to go fishing with a new friend. Ben was on our Upper Animas trip from the last post and he is a guide on the San Juan River. You will note the lack of pictures of us with fish- this is not because we didn't catch any- in fact we caught too many, and had no time for pictures :) Thanks to Ben for a great diversion. Now back to packing. We are planning to be out of our house and into the camper by Monday.
Dan and Ben on the drift boat.
Combat fishing- this is a VERY popular spot.
When we go fishing Dan almost always catches the bigger fish, but I catch more fish :)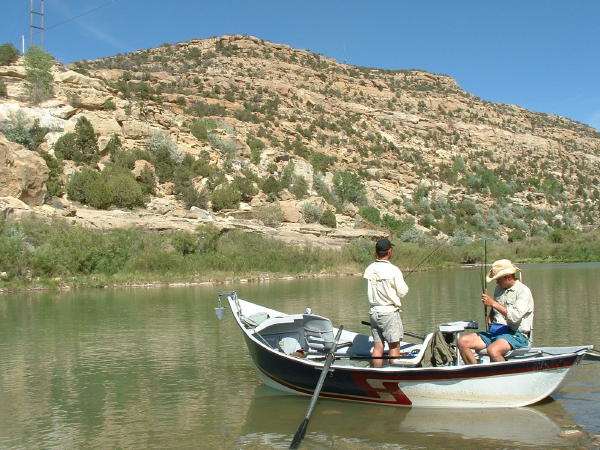 Ben's boat.