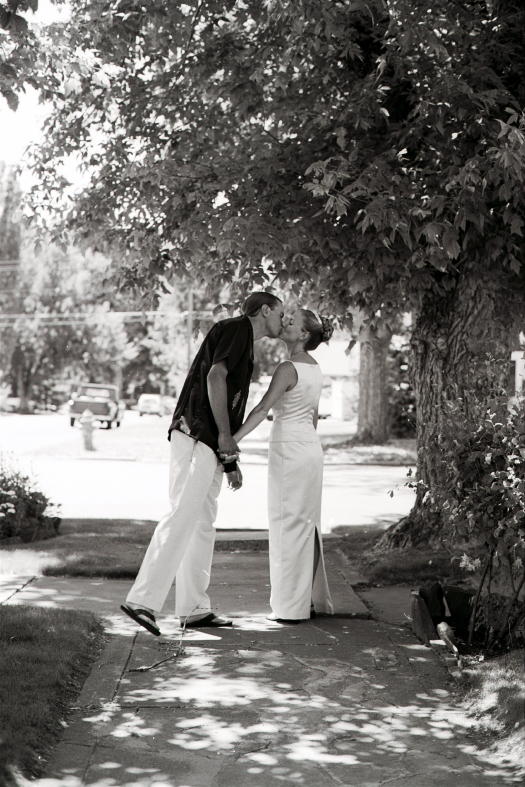 Today, June 15, 2005, is an important day for us. Not only is today our wedding anniversary but it also marks one year on the road . Daniel Lawrence Goddard and I have been married for three years and together for ten. Or as we like to think of it, nine regular years and one dog year, for a total of sixteen years. Trust me, you spend every moment of a year with your significant other and tell me it doesn't count for seven!
Our trip is winding down, we have started searching through want ads and trying to decide what we want to be when we grow up. It is surreal to me that this trip which was just a dream five years ago is almost over now. Again I am overwhelmed by the experiences we have been so fortunate to have, by the people we have met, friends we have visited, family that has nurtured us and the time we have been able to spend with each other.
Not many couples get to really know their spouses like we have this past year. I can tell you honestly that I love Dan more and more every day. Save for the days that he questions my navigating skills, cooking skills, knowledge of geography, history or socially acceptable behavior. Also on occasion when he forces me to listen to pop country I question my love. And when he cleans after I have because of his OCD tendencies then sometimes I wonder. But on every other occasion I know that I have found not only my mate but my best friend and I am eternally grateful for the time and experiences we have been able to share.