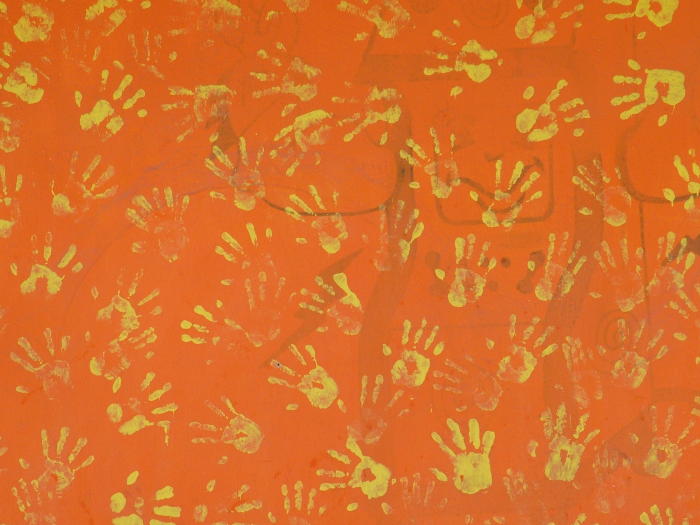 December 4, 2004
This week we did some exploring. We ventured north to La Pinita, San Poncho and San Francisco. We were invaded by ants and by Coloradoans and still managed to surf every day.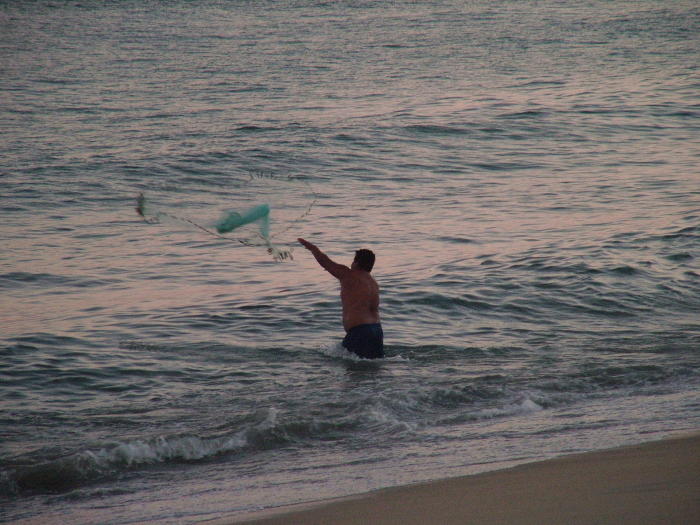 Fisherman right in front of our place.
First we are both finally healthy again. The Sayulita Sinusitis that we and the rest of the town contracted has now passed; we can both breathe regularly although both are still prone to unprovoked coughing fits. We said goodbye to our new friends Drew and Kelly. Kelly is the daughter of Jamie and Rose Marie, our other new friends who live here. Kelly and Drew made for great surfing buddies, we spent a day with them at Burrows, near Punta de Mita surfing and fending off the dog attacks that are quickly becoming legend on the walk out to the break. We were very sorry to see them go, but they were immediately replaced by other friends, so we were not alone for long.
Scenes from our explorations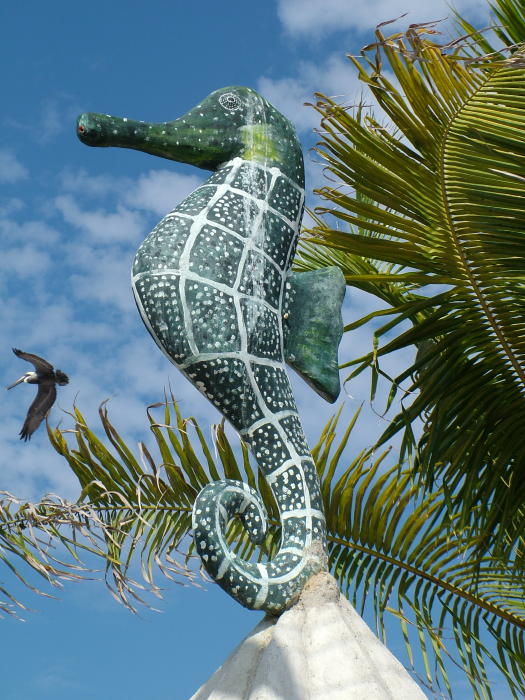 An agua fresca cart.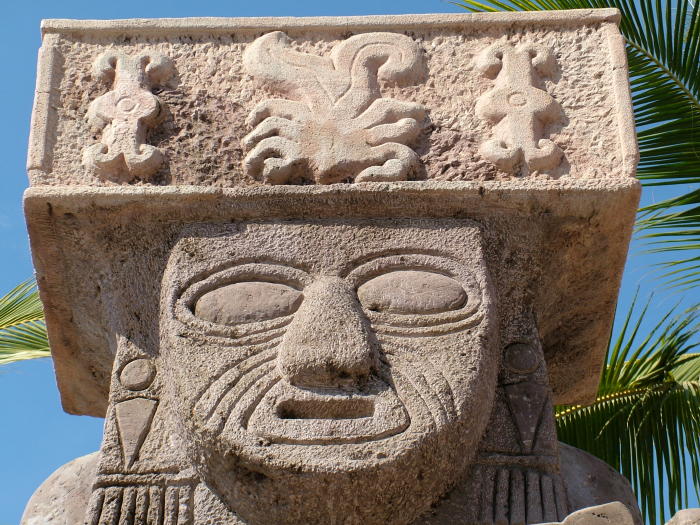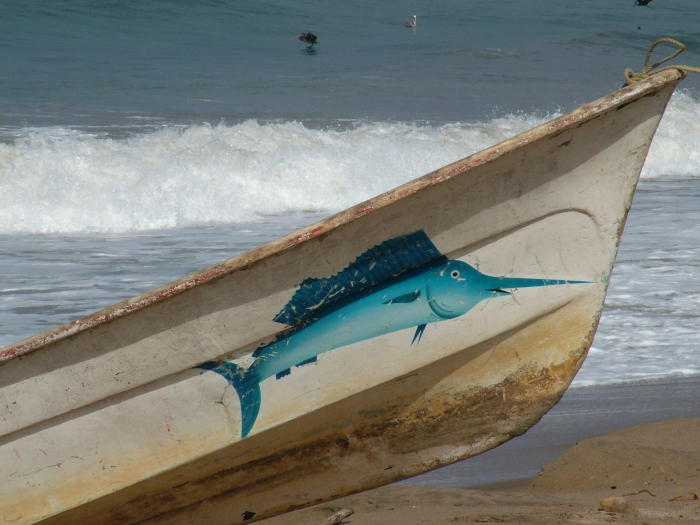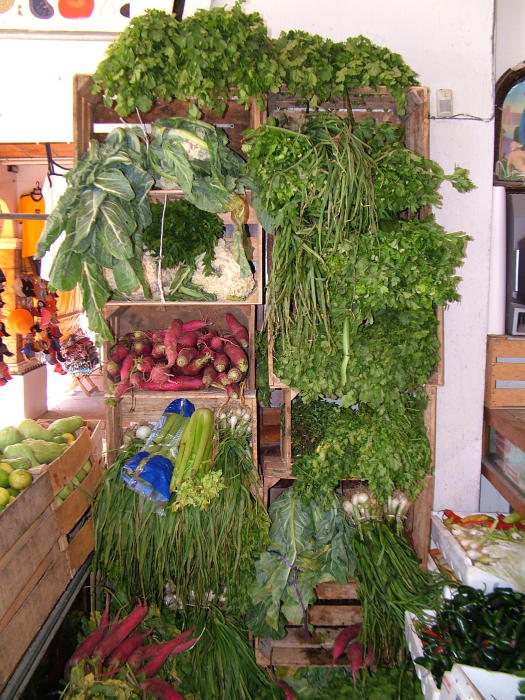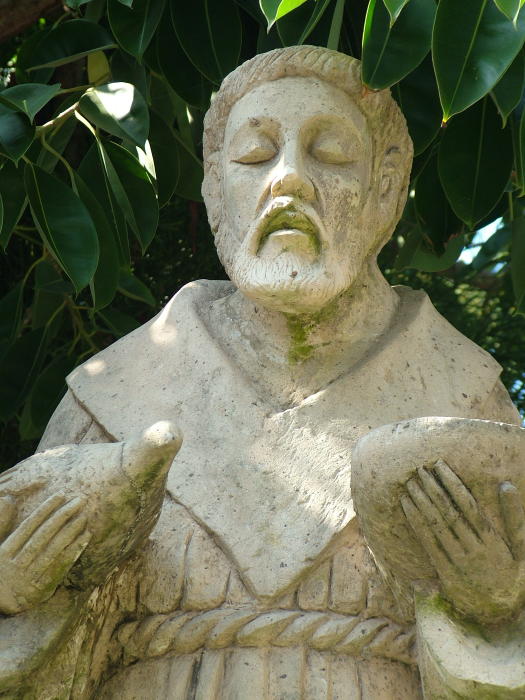 The ice cream stores down here are really something.
Wednesday we were joined by our dear friend Meredith, she can be seen in the Bryce Canyon post. Meredith is here attending the
Las Olas Surf Camp
. The camp is for women and includes everything, meals, yoga, massage, and 6 days of surfing instruction by some of the best in the biz. Meredith manages to steal away every now and again to pay us a visit. She will be staying on an additional 5 or 6 days after the camp is over, we look forward to having another surfing buddy to hang with during our last weeks here.
Thursday Brother Pat arrived. Yep, you read that correctly,
Brother Pat
is with us yet again. In typical Pat fashion he managed to miss his flight in Salt Lake putting him into Puerto Vallarta at 9:19pm. Due to this guffaw we had to break one of our Mexico rules and for the first time we drove at night. Safely back in Sayulita we deposited Pat at Bob and Sherry's house where he'll be staying during his visit.
I mentioned the ants. Well we have discovered a new kind of RV-ing villain. This villain is stealthy, it can reproduce itself faster than a bunny and it comes in the form of a 3 segmented, black, millimeter-long insect. The dreaded ants have found our home and they are driving us batty! No amount of cleaning or caution seems enough to force them out. The first few days we would kill them as we saw them, this progressed into purchasing caustic chemicals to be used outside along the perimeter, and finally culminating in the loss of countless brain cells as we sprayed poison on every surface of our poorly ventilated 8x10 can.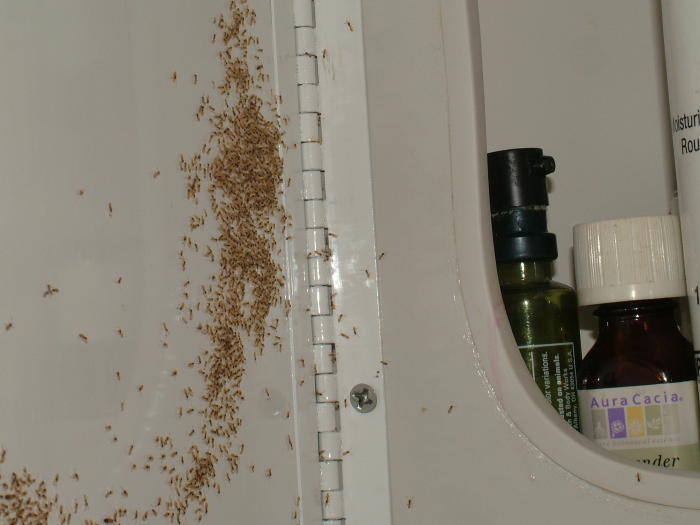 newly hatched villians in our medicine cabinet.
Thursday was the breakdown day. I awoke to find a new hatch of thousands of teeny tiny ants in our bathroom. We emptied all contents from the room and hosed, Raided and ant powdered the whole unit. Later we decided to fetch something from the cargo carrier on the roof of our rig. In the carrier we have all of our gear for snorkeling, fishing, camping, and the enjoyment of other water sports. All of it was coated, absolutely coated in ants. We have learned that they like moisture and it is humid here, not allowing for things to dry out. As a result we could not douse all of our clothes and gear because it would not dry and would attract even more of the vile villains.
I had a "Full Metal Jacket" moment in the parking area where I had placed all of the infested items to be cleaned, shaking out clothing was resulting in my being covered in ants, most disturbingly the hundreds that were in my hair. Normally I do not freak at the sight of bugs, mosquitoes not withstanding. On this occasion however, I had a melt down of rather epic proportions. Something about knowing that if I missed even one, the bastard would lay eggs and the problem would compound until either I die of Raid poisoning or we move up to a cold enough climate to kill them.
After hours of sweeping, shaking and otherwise displacing the villains, we sat down to drink a much needed Pacifico. I decided to relax further by crocheting, only to find a new hatch of ants in my yarn, which had to be thrown away. To ease my pain I proceeded to drink more Pacifico, then Meredith showed up with a bottle of Almond Tequila which sealed the deal and a few sips later I could hardly remember the day's battles.
Last night we found ants in the bedroom. Today we are removing our mattress and all of our clothing in order to Raid the last vestiges of hope that these evil doers have. In the last week we have emptied out every cabinet, cubby and cushion, we have applied caustic materials to every surface. If I see another ant I may consider the matchstick method and hope that an ant-free camper will rise from the ashes.
If there is to be a silver lining in the Ant wars of 2004, it is this. We have been seriously considering stopping the trip here. This town suits us very well. Dan and I had scheduled a vote, should we stay or should we go? This issue has been settled by daily checking of
snow reports in Colorado and B.C.
and by the ants. Cold weather may not be wholly appealing right now, but lack of insects is enough to entice me to strap on my down slippers and wool sweaters and welcome a little frost nip. Our scheduled departure date is December 15th.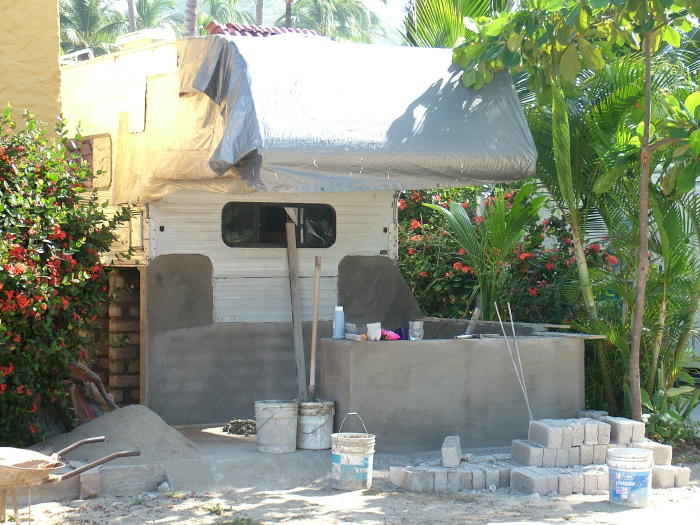 But just incase we change our minds, here's what the owner of the RV park is doing with his camper.