Off for the coast we go. On the way we veer off of HWY 84 and onto the historic and scenic road which parallels it. This road follows along a tree canopied path past 8 water falls. The one pictured above is Horsetail and this one is Multnomah Falls.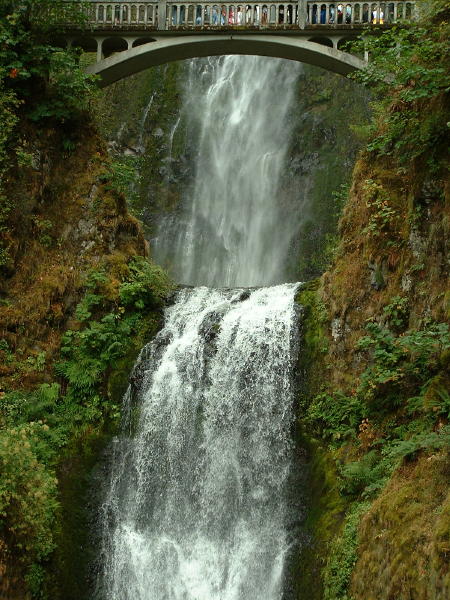 From the falls we ventured into Portland just long enough to stock up on Two-Buck Chuck at Trader Joes. If you do not know, this is a fairly decent bottle of vino only available at Trader Joes and it sell for about 2 bucks. This is no ripple folks this is a palatable, even nice bottle, therefor worth braving city streets for.
Our local this evening is Lookout Cape south of Tillamook,OR -you know the cheese place. This is a state run park, camping here is out of our price range really, but the proximity to friendly and kayakable waves made it a required stop. Here are some pictures of my husband in his "happy place".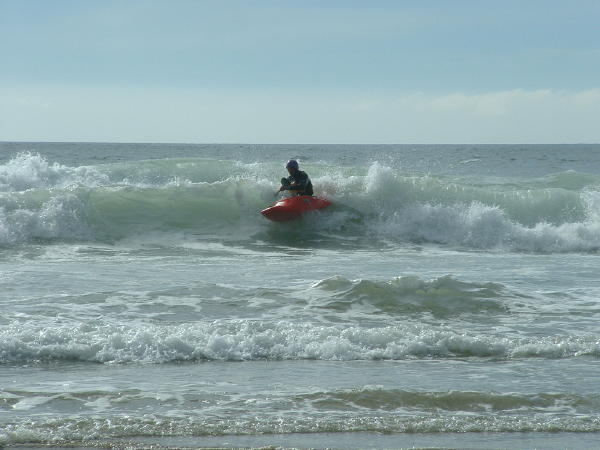 This having Internet access every night stuff is pretty nice. Sure makes posting a lot easier. Cheers to all, and to all a good night.