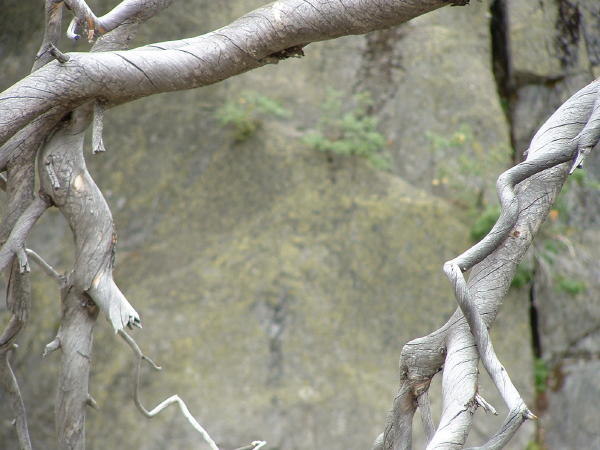 Our trusty guide to free camping lead us to spend Monday night at the Irongate Reservoir in Northern California. This spot turned out to be very nice, right on the lake, and yes... free. We met some nice folks from nearby who furnished us with beer, a boat ride and even a free guitar lesson for Dan. Thanks to Cheryl, Debbie, Larry, Bud and Vincent for welcoming us to Cali.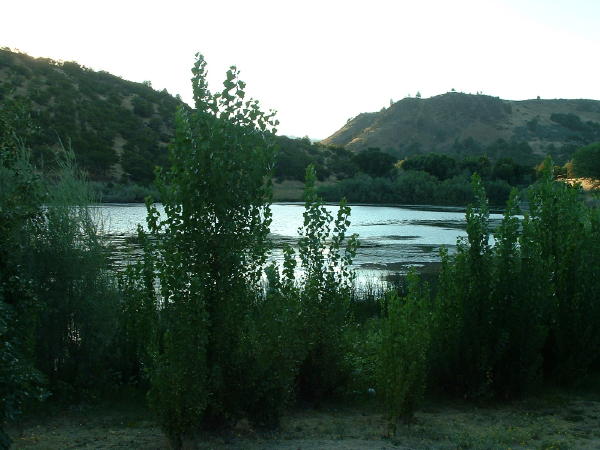 Irongate.
Lassen Mountain in Lassen Volcanic National Park.
Tuesday we spent the night in a super nice Forest Circus campground outside of Quincy, CA. It too was free and as an added bonus we had the entire place to ourselves. Dan went for a bike ride without me, as I am suffering from a bit of a cold. While he was gone I realized that it was the first time I had been totally alone in 2 months.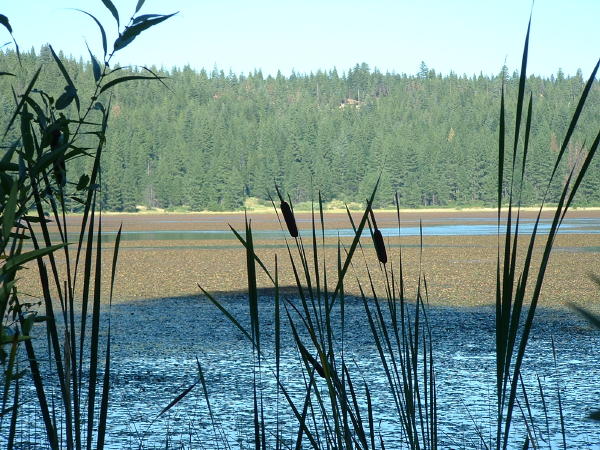 Snake Lake as seen from here...
Our campsite at Snake Lake.
We have a meeting in Truckee, just north of Lake Tahoe at noon. We are meeting the lovely and talented Ms. Lara Beth Mitchell, my best friend. Beth lives in San Francisco and will be joining us in Tahoe for a few days.
Skip ahead to Thursday. Dan, Beth and I just returned from a nice short hike up to Eagle falls. We are camped at Meeks on Lake Tahoe. It's been great spending time with Beth. Having her in the camper with us is like old times, we all lived together before Dan and I got hitched. Tomorrow Dan and I begin the trip back to Durango.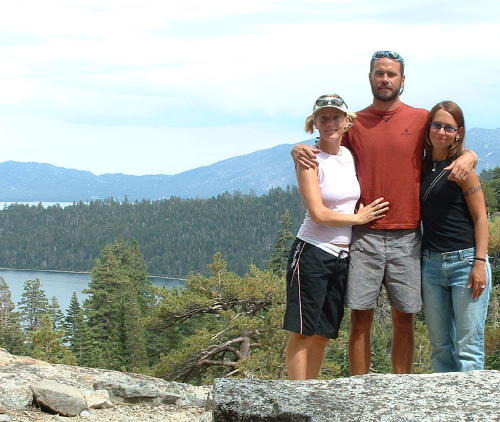 Rachel, Dan and Beth.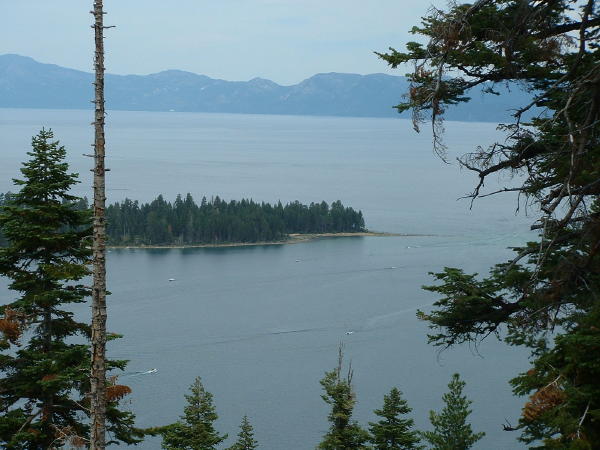 Lake Tahoe.
Expenses
From last week.
Fuel $118.92
Groceries$85.65
Liquor $1.00
Treats $22.00
Repairs $-
Camping $38.00
Park Fees$5.00
Other $108.00
Total $378.57
Remainder
($98.57)
**Included in "other" was our $93 oil change. Note that our overage is almost equal to the cost of the oil change.
Note:
Lots of people been emailing lately asking about our camera and software, I will try and address the most common questions here. We use an older model Fuji Finepix. Ours is only a 2mp model with a 6x optical zoom. The current version of this camera has the same zoom, 3.2mp and sells for around $199.
I use Dell Picture Studio v 2.o for my software. On occasion I have used the panoramic feature of this program to splice multiple pictures together, for instance I recently posted a picture of Horsetail Falls and this is a splice of two photos since I could not fit the entire falls into one shot. Aside from this feature and some cropping from time to time, the photos are posted as I, or on very rare ocassions Dan, took them.
Another note:
I have finally, with the aid of Blogger Support, added a comment feature to the postings. Please feel free to use this as a guest book, or for, you guessed it... commenting.