July 27, 2004
En Route to
Victoria
Slightly worse for wear after the long night, we struggled to get some miles under us before relinquishing to the naps that we so desperately needed. We made it to Yard Creek Provincial Park. Yet another immaculately maintained Canadian park. After a 13-hour nap we were rejuvenated, fully recovered and ready to imbibe again. Lucky for us we were headed directly into the "wine making capital of Canada". We spent the night at the City Park in Oliver, B.C. in the Okanagan Valley. We got a bit of a late start so we only managed to tour one vineyard, but that was probably for the best since our livers needed a break.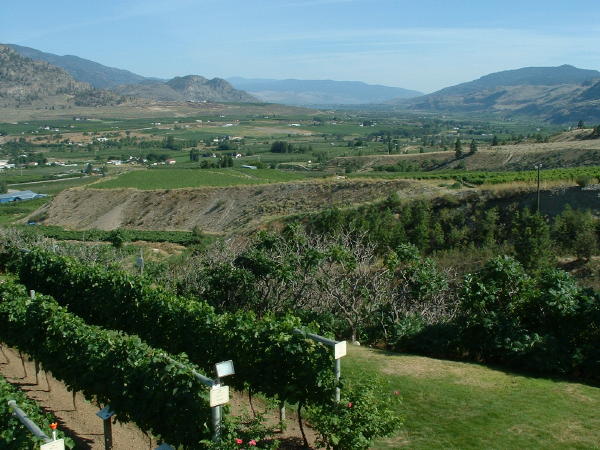 Tinhorn Vineyard.
Yesterday was a long day, we drove for about 5 hours, then probably another 2 hours trying to navigate through Vancouver. I have heard nice things about Vancouver and we thought dinner in Chinatown might be cheap and entertaining.
Well if there is a nice part of the city we managed to miss it. Instead we found the seediest part of town which abuts Chinatown. Once we got through the crack alley with our wallets and souls in tack we decided that perhaps cities and RV's don't mix. Off to a smaller town for us. This decision landed us in Steveston south of Vancouver and en route to the Tsawwassen Ferry Terminal.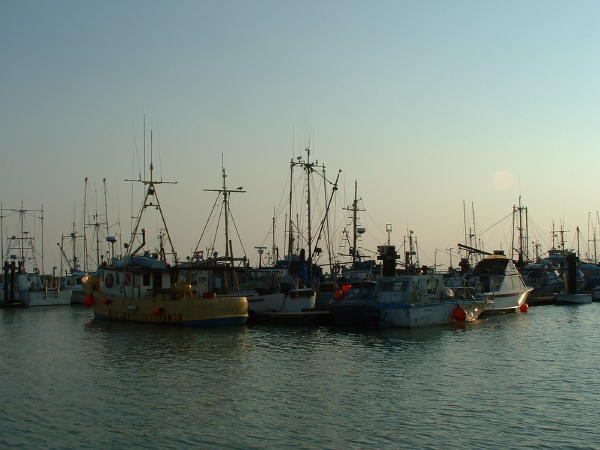 Steveston is a cute tourist/ fishing town which fancies itself a fish and chips Mecca. We had some fish and chips, and it was pretty good. Camping in and around Vancouver is expensive so we opted for the ferry terminal parking lot.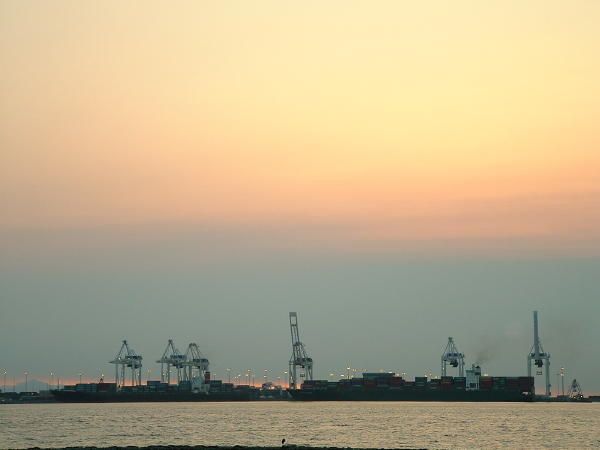 Aside from a few ferry horns, the litany of sea gull cries and the overhead lights, it made for a lovely and very convenient camping spot. Currently we are waiting in line to board the ferry which will whisk us away to three much needed days of rest and recuperation. Mostly we just can't wait to not have to drive for three days.
In Victoria now...
Here are some pictures that we took yesterday. So far we are really enjoying our mini vacation from vacation. Last night we ate dinner in Chinatown, and I am happy to report that is was much less eventful than our last attempt at dinner in a Chinatown. Today I sit sipping tea and taking advantage of the Ramada's wi-fi hookup to post this, life is good.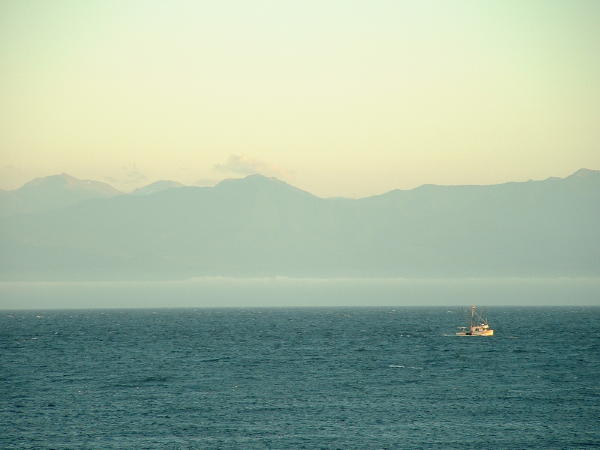 The view from our room.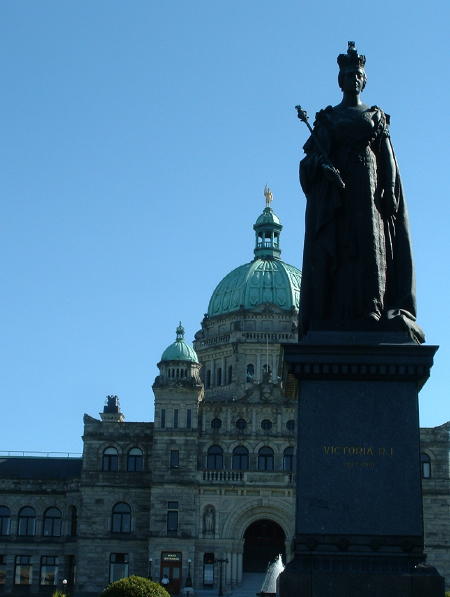 Victoria in front of the Legislative Buildings
Top of the Legislative Buildings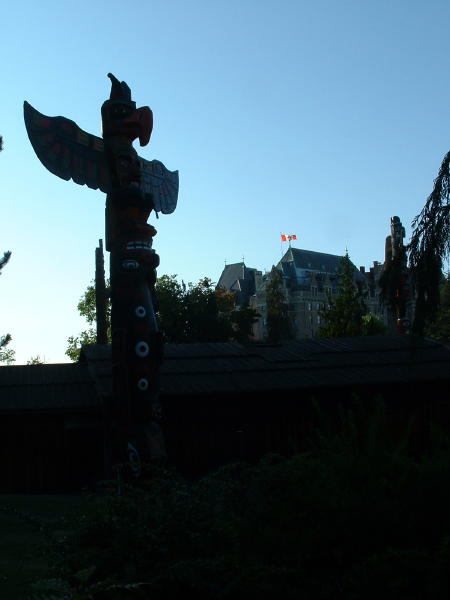 Totem poles and the Empress Hotel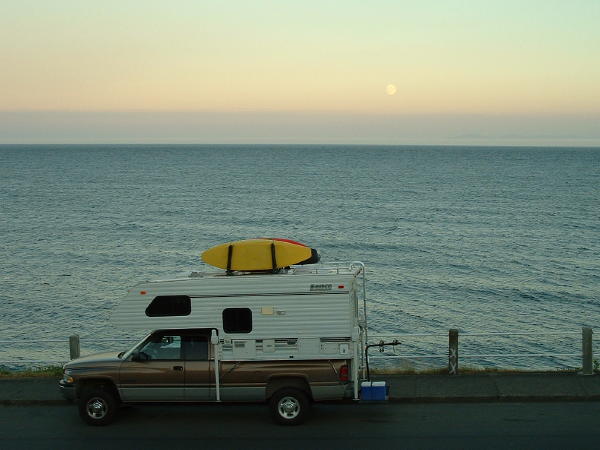 Even the truck is getting a little vacation.
Note:
I will not be posting expenses this week because this is a special week. Our stay in Victoria was my birthday gift to Dan, back in April. Sufficed to say we have gone way over budget this week. :)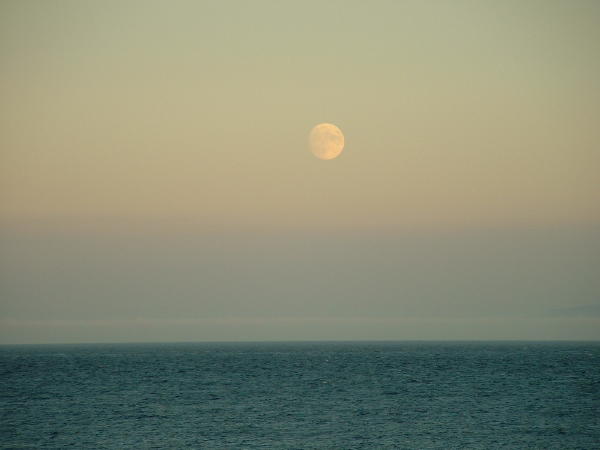 Last night's moonrise.