This weekend I graduated from Fort Lewis College, (if you are not aware of the length of time this took me then refer to the
February archives
). In honor of this momentous occasion we had a good 'ol fashioned pig roast attended by all of our friends and my parents who came to town from Ohio. Graduating was a big one to check of the pre-trip list, now all that is left is:
___ Pack up house, sell all non-essential belongings.
___ Quit job.
___ Load up camper.
___ Say goodbye to friends and family.
___ Hit the road.
Here are some pictures from this weekend's festivities.
Dan and Rachel on the FLC campus.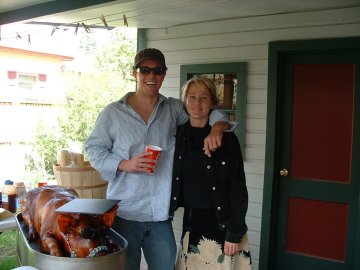 Rachel and fellow graduate Jesse with their pig. (Sorry to any of our vegetarian readers ;)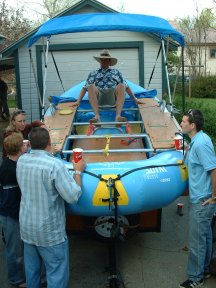 Dan this is a party for your wife, not your boat!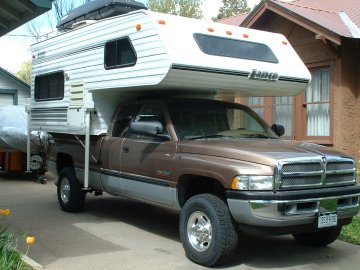 We gave .50 cent tours of the camper, or as our friend Brook insists on calling it, the trailer.