Here's the plan for today.
June 11th work our last day for a year. For the next two weeks pack up our house and do a few trial runs in the camper between weddings. Congratulations to Lauren and Dusty, and Mead and Leanne- and no we don't really hold any ill will against you for planning weddings which delay our departure date.
We will be departing Colorado on June 28th
First Leg, July:
Off to Yosemite, we have about a week to get there because we have reservations. So far we have only made two reservations for the entire year.
From there we're headed to San Francisco, California- to visit friends and return Beth's dog to her. (Beth is Rachel's best friend, who loves and adores the dog they once shared like her own, that is before Dan came along and stole her away. Beth is taking custody of the dog for the year)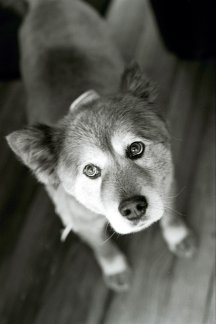 Kala, the dog-bye bye K. June 1991 to March 2004
photo by
Robert Marcos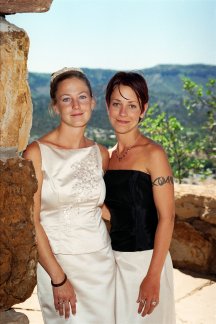 Rachel and Beth.
Here's where it starts getting vague...
Second Leg, Late July to Mid-September:
Northern Cali, Oregon, Washington and B.C., while in B.C. we will be doing a bit of scouting for our winter plans.
Then it's on to Jackson, WY and
Yellowstone National Park
, where we have made our second reservation, for about a week.
Third Leg, August 20th- September 8th-ish:
18-21 days rafting the Colorado river through the
Grand Canyon
, that's right turn green with envy, we are part of a private river trip through the ditch! Thanks Bjorn for actually applying for a permit, we would have done it if we'd had the $100 permit fee ten years ago, we swear!
Bjorn kayaking the surf in Carmel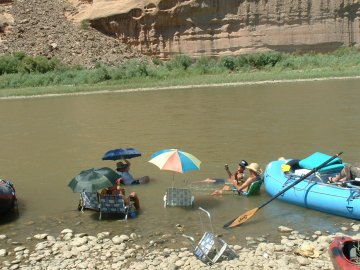 Us raftin'
Fourth Leg, Late September- Christmas:
Mexico. We will be starting out in Baja for a few months of surfing. Then
ferrying
across to the mainland, where we hope to meet up with Rachel's folks for Thanksgiving, North of Puerto Vallarta. From there we'll be heading north arriving in Austin, TX in time to spend X-mas with Dan's family.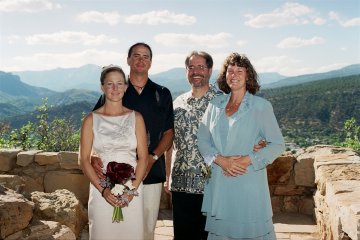 Dan and Rachel with Rachel's folks, John and Norton Roberts
Fifth Leg, New Years -05 Till the Thaw:
British Columbia, Canada
. We intend to ski/ snowboard as much as we possibly can :)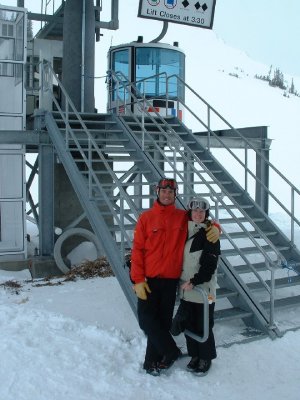 Dan and Rachel riding Snowbasin, Utah
Sixth Leg, Thaw- Till the Money Runs Out:
East, across Canada and down the coast of the U.S.
When the Money Runs Out:
haven't quite gotten this far.....