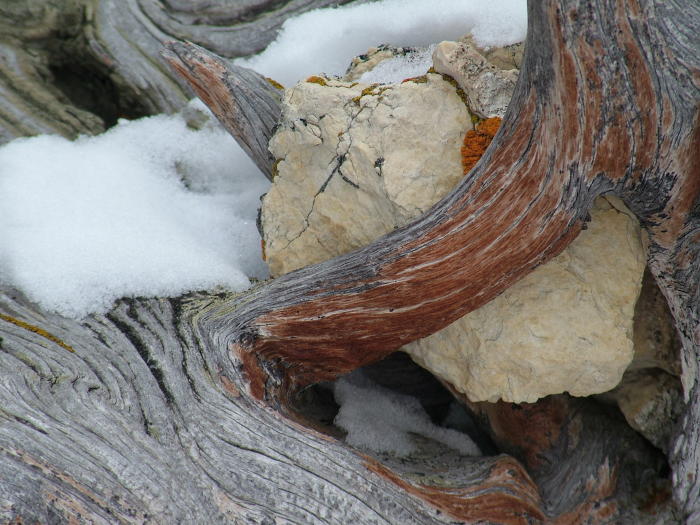 Utah gets snow. Lots and lots of it. This week Alta saw 80" and where we were got around 60". This is great for skiers, which we got to be on Tuesday, but not so great for outdoor laborers, which we were the rest of the week. Tuesday we skied Solitude, which was very nice. We found a tree run that we nicknamed etch-a-sketch because due to wind loading it was fresh untracked powder every time we hit it.
Solitude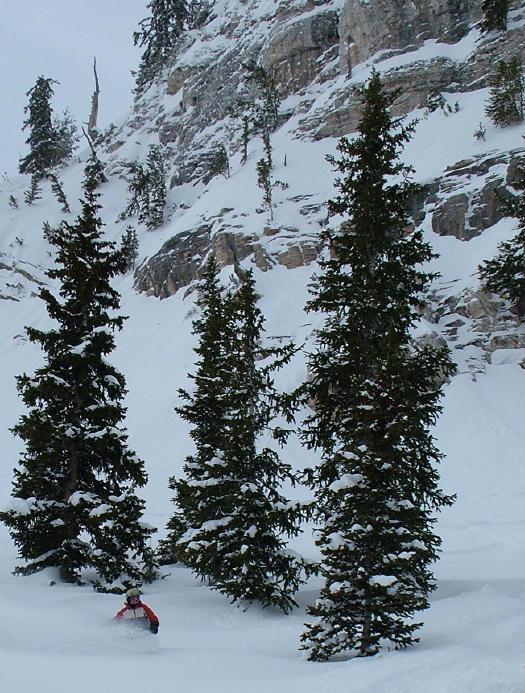 Me, waist deep.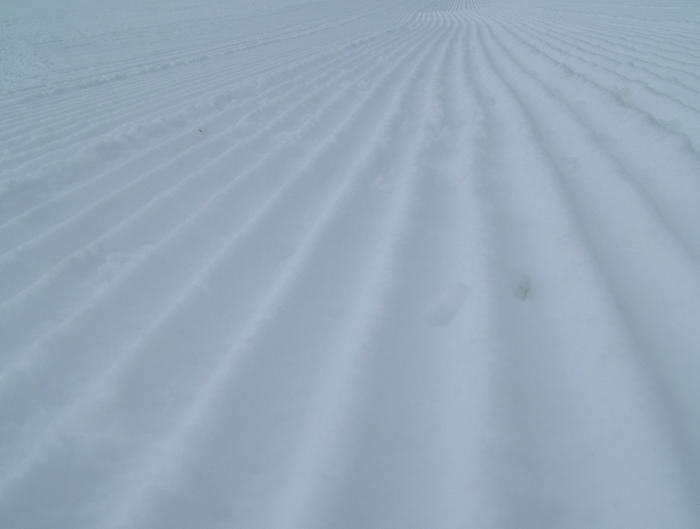 Solitude has some fantastic groomers.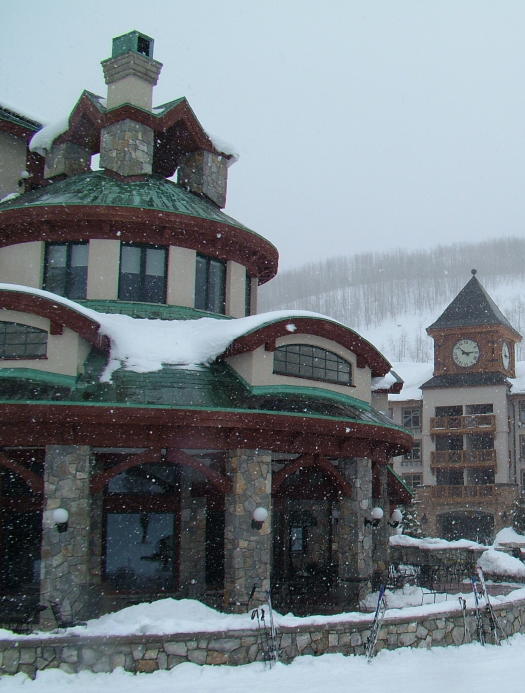 The Solitude base area.
Tuesday night we arrived in Park City and moved into the plush Deer Valley condo that would be our home for the next five nights. Again we got to work with our friend Peggy and this time we got to make a new friend, Cookie. Cookie kept us in stitches all week. Peggy offered us more work next weekend and we couldn't resist the chance to hang with her and Cookie again. Also the carney jobs dry up when ski season ends so we figure we ought to work while we can.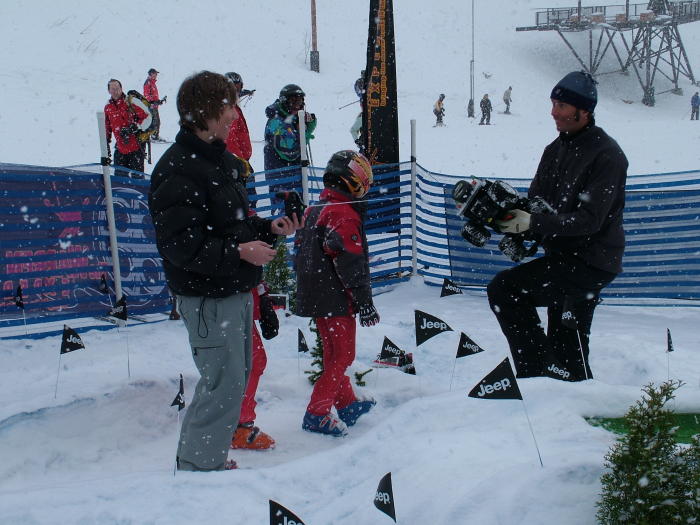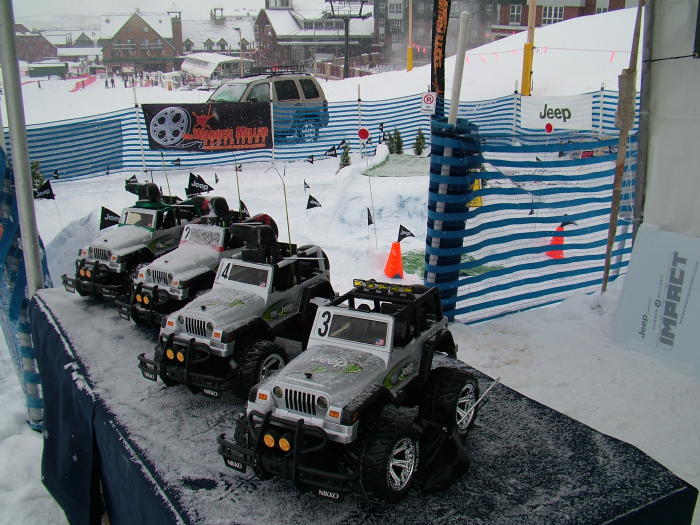 Our Jeep course.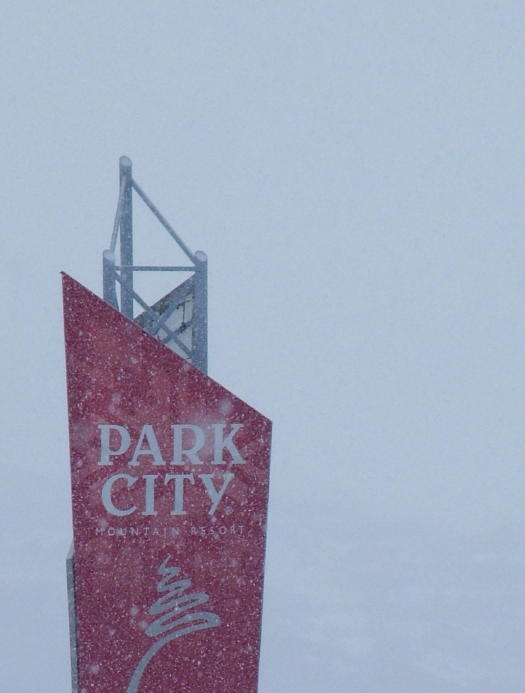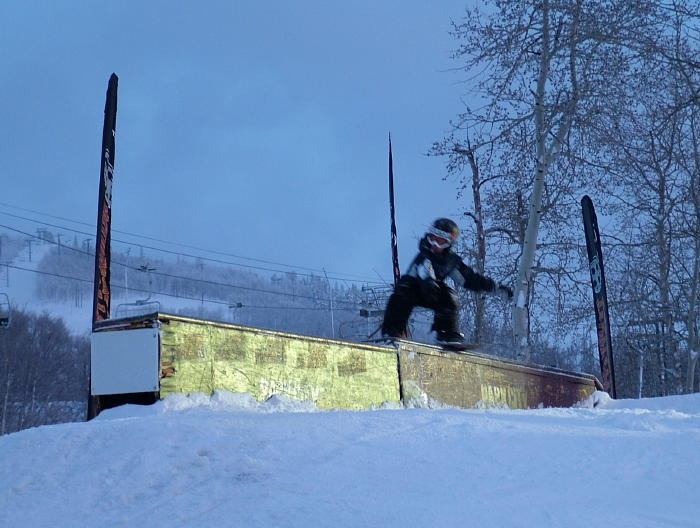 The youngest competitor in our Rail Jam competition.
All this working has allowed us to up our budget to $50 per day, and we have enough money to travel beyond our June 30th end date. Who knows if we can keep picking up carney work, maybe we could travel forever ;)
This weekend's event was another Warren Miller film showing, Rail Jam and RC car course for Jeep. We scaled the course down a bit from the behemoth we built in Tahoe, but it was no less fun for us. The inch an hour snowfall made everything more challenging, and made us wish for unemployment when we saw all of the blissfully happy skiers enjoying hot chocolate and reliving their day's runs. Finally, Saturday we got to ski Park City and enjoy a night off in the condo.
Today we began our trip to Ahhhhspen, where we will be attending the Pro-Patrol party. This promises to be a drunken and debaucherous couple of days. At the party, patrols from different Colorado ski areas compete in avalanche beacon drills, ski races and toboggan hauling events. Some take these competitions very seriously. Wolf Creek sets its sights on the coveted "spirit award" each year. This is really a "who makes the biggest fools out of themselves by dressing in outlandish costumes and consuming the most alcohol", kind of award. Dan and the Wolf Creek boys will be defending their two year title.
But for now we are camped alongside the Green River in Green River, Utah. We enjoyed a campfire and the mild temperatures here tonight. Both of us are longing for warm weather camping again. Winter in the camper is much harder than summer. I'll write more in detail about winter camping later, but for now know that we can't wait to turn off our heaters, fill our water tanks and trade the down coats for surf trunks. However, that will all have to wait, because there are still three weeks left to ski season.